Sports Betting Glossary: Your Perfect Jargon Buster
Written by Martina Maritato
It's incredible how much specialist language features in the world of
betting
. All across the world we have specific terms for particular wagers, nicknames for certain sports and general bits and pieces of jargon that, to the newcomer, really can be especially confusing. At Bet and Skill we want all our punters to play on a level playing field, that's why below we've produced a full
betting glossary
to look up any uncertain terms…
SPORTS BETTING GLOSSARY
Accumulator
An accumulator is a series of bets that is rolled into one wager. This can only be won if all outcomes of the bet come through.
AET
AET (After Extra Time) is an indicator in Football that the result was following extra time. When it comes to betting on football most wagers require the outcome to be completed in normal time, ie 90 minutes and do not include extra time.
Against The Spread
This is a wager decided by a points spread. Similar to a handicap bet, extra points or goals are given to a team and the bet is decided taking that into account.
American Odds
American odds are an alternate variation of odds to decimal and fractional. They work by having a - or + in front of three figures. If it's a - then you need to wager this much to receive $/£100 back. If it's a + you need to wager $/£100 to receive the + three figure sum.
Ante-Post
This is a type of bet that's offered early to punters. Early ante-post markets are usually offered in horse racing before a definitive list of runners have been announced.
Arbitrage System
Arbitrage is a type of betting system used by players in which you wager on all outcomes and still guarantee a profit. This is often done by finding the edge by using different bookmakers to place each wager.
Asian Handicap
An
Asian Handicap
is very similar to a handicap wager except this eliminates the possibility of a tie. An Asian Handicap will offer a .5 points spread in the wager.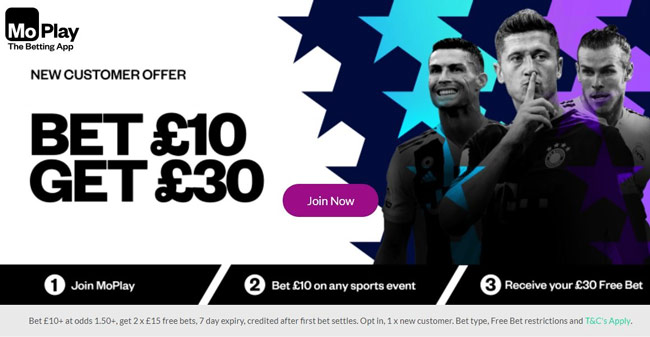 Bankroll
This is the amount of money you have in your account and ultimately how much you have to bet with.
Bet
This is the process of placing money on an outcome to occur during an event. The outcome is measured by likelihood using odds and you place money on those odds to bet.
Betting Exchange
A betting exchange is another way to place bets without using a bookmaker. Instead you place bets against other bettors who then bet against that outcome happening.
The most popular betting exchange is
Betfair Exchange
.
Bonus
Bonuses are types of offers given to players by punters. This could be in the form of free bets,
no deposit free bets
, welcome bonuses,
enhanced odds
and more.
Bookmaker
A bookmaker is an outlet for people to place bets. They will offer you odds on certain outcomes occurring and you'll bet against them. There are hundreds of great bookmakers both online and on the high street.
Cash Out
Cash Out
is a feature in betting that allows you to collect a partial return before an event has finished. Dependent on the time in the event and what's happening within the event the partial return will vary.
Closing Odds
Closing Odds are the last available odds to a punter before a market closes. You can beat the closing line by placing a bet with a better return to the closing odds.
Combination Bet
This is a wager that combines multiple bets with one wager. In order to win all bets within the combination must come off. We often post combination bets within our
game predictions
.
Correct Score
This is a popular betting market in which punters must correctly predict the scoreline of a fixture. This is a particularly well-played in
football betting
.
Decimal Odds
Decimal odds is a type of odds displayed by most major UK bookmakers. The odds are shown in decimal format and to work out your potential return simply multiply your wager by the decimal odds shown.
Double
This is a single bet made up of two markets. In order to win a Double bet, both selections in the bet must come through.
Double Result
This is a bet in sports betting that combines the result at half time and then again full time. To win you would be required to get both parts of the bet right.
Draw
When a match or event finishes a draw, meaning there's no winner.
Draw No Bet
Draw No Bet
is a wager in which if the match finishes a draw, the bet is considered void and you receive your stake back. This is almost an insurance bet and is often found in the football Match Result market.
Each-Way
An each-way bet is common in horse racing betting and involves two separate bets to increase your chance of winning. One bet is for the horse to win and the other is for it to place, so finishing second or third.
Edge
The edge is the advantage that either the punter or bookmaker has within the bet. This could either be through the margins of the odds or insider knowledge that could influence the outcome of an event.
Even Money
This is a set of odds or a wager that provide a return of exactly what was staked. You will often see this represented with a bookmaker as EVS.
Expected Goals
This is a formula created by Opta to calculate the expected number of goals a team will score in a game of football. It's a complex algorithm that will help punters in the BTTS, Match Result and Correct Score markets.
Favourite
Relatively self explanatory, the favourite is the outcome that is most likely to win the bet. This will have the shortest odds however and provide the least value.
First/Last Goalscorer
The first and last goalscorer
markets are popular football markets and involves betting on the first, or last, player to score in the match. This can also be played across the likes of NFL, Rugby, ice hockey and more.
Fold
A Fold is the number of selections found within a bet. For example one may place a 4-Fold accumulator. This is therefore a wager made up of four selections and all must come through for you to win.
Forecast
A Forecast is a wager on two selections to finish first and second in an event. This is most popular in horse racing, although can be found on outright tournament betting and events such as athletics.
Fractional Odds
This type of odds is mostly found in the UK and presents odds as a fraction such as 12/1, 3/7 and so on.
In the examples above it means if you backed the 12/1 odds and were to place £1 on it, you'd receive £12 back.
Futures
A futures bet is a wager placed on an outcome that will take place much further down the line. For example at the start of a season you may place a bet on a team to win the Premier League.
Goliath
A Goliath is a type of bet that combines multiple selections to maximise profits. It's based around eight selections and is made up of 247 bets including doubles, trebles and a range of accumulators.
Half Time Bet
This is a bet that only includes the first half of a fixture. This is usually a bet on the result of a tie at half time.
Handicap
A handicap bet is a wager where one of the teams have been handicapped, so they must win or not lose by X amount in order for you to win the bet.
Hedging
Hedging is a betting tactic which sees punters bet on both sides of a market to gain a profit. This is done by finding value in the discrepancies of a market in order to guarantee a positive return.
Heinz
A Heinz is a betting system made up of 57 bets across six different selections. It includes 15 doubles, 20 trebles, 15 4-Folds, 6 5-Folds and one 6-Fold accumulator.
In-Play Betting
In-Play Betting
is the act of placing a wager while the event is actually going on. You'll always find a number of in-play bets no matter the sport you wish to bet on.
Limit
This is the maximum you can bet on a certain market.
Lucky 15
Lucky 15
is a popular wager in horse racing and is a betting system that involves 15 seperate wagers across four different selections. These are 4 singles, 6 doubles, 4 trebles and 1 4-Fold accumulator.
Matched Bet
Matched Bet is a strategy of betting designed not to lose and only make profit by covering all bases using free bets offered by bookmakers.
Money Line
This is an American term for the simple Match Result market. All you have to do with this wager is correctly predict the winning outcome.
Multiple
A multiple bet is one that relies on a series of outcomes to be correctly predicted. This is usually in the form of a Double (two outcomes) or a Treble (three outcomes). However, there are also a range of specialist wagers using multiples such as a Trixie, Yankee and Lucky 15.
Non-Runner
Most commonly found in horse racing or greyhound racing, a non-runner is a selection that is no longer featuring in a race. You'll often be able to get non-runner no bet offers so you receive your stake back if the horse does not race.
Odds
Odds are quite simply the probability of that particular outcome happening. So in fractional odds you might see 3/1. The left hand number is the predicted number of times the outcome will lose and the right hand is the number it will win. So out of four occasions, in this instance the outcome will win one in four.
Outright
Outright betting is betting on the overall winner of a competition or league. This could be a tennis Grand Slam, the FA Cup, or the Formula 1 Drivers Championship for example.
Over/Under
The
Over/Under market
is betting on an outcome that's over or under a certain figure provided by the bookmaker. For example, this could be the number of goals in a game. So you would bet on their being Over X or Under X and if the total number of goals correlated, you would win.
Patent
Patent is a type of betting system which sees punters place 7 different bets on three selections. This is done to maximise profits and is made up of three singles, three doubles and a treble.
Prop Bet
A Prop Bet is an outcome that will happen within a match. In football for example, this could be betting on the cards or corners market.
Return
This is the amount of money you receive back on a winning bet.
Single
This is the simplest form of bet and is a wager that's made on just one selection.
Stake
This is the amount of money you place on any given bet.
Start Price (SP)
The Start Price is the odds of an outcome when a horse race begins.
Totals Bet
This is a market bets in the total number of an outcome, for example goals, combining both teams total.
Treble
This is a bet that combines three different selections. All three must win for you to see a return from a treble bet.
Trixie
A trixie is a type of betting system that totals four bets across three selections. The four bets cover all permutations and is made up of three doubles and one treble.
Value Bet
A value bet is a wager in which the odds offer a lower probability than what the event actually occurring is. This is often subjective and often requires a lot of research across multiple bookmakers.
Yankee
A Yankee is betting system that covers permutations across four selections. 11 bets are placed in total which is made up of six doubles, four trebles and one 4-Fold accumulator.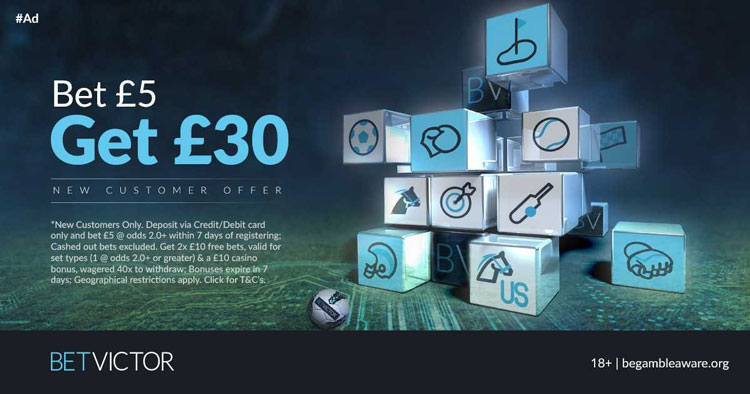 SHARE IT WITH YOUR FRIENDS
Let your friends know about this article! Share it on your favourite social media!