Next Prime Minister Odds: Who Will Be The Next UK PM?
While what's currently going on is far from a political matter, all eyes are on the Prime Minister as he does his utmost to protect the British public. It will, and is ultimately influencing who could take the keys to Number 10 when it comes to the next election. Odds on the next Prime Minister are always available with major bookmakers such as William Hill and Paddy Power and they make for an interesting read at present. Below you'll find the latest Next UK Prime Minister betting odds from some of the top bookmakers around. Who will be the next PM? Find here how to bet on the Next Prime Minister!
Top Bookmakers to bet on Next UK Prime Minister
Why Liz Truss will be replaced as PM
Liz Truss has resigned as Prime Minister of the United Kingdom, making her the shortest tenured PM in British history and opening a new race for the top job in the UK. It's set to be a quick-fire contest with Tory MPs set to choose their next leader, making them the new PM, so who are the runners and riders? Could Rishi Sunak, runner-up in the summer's leadership contest, be given the opportunity? Or will the job be handed back to Boris Johnson?
British Prime Minister Liz Truss has announced her resignation after six weeks in office following a month of political turmoil and mounting pressure on her premiership, precipitated by her disastrous mini-Budget, in which unfunded tax cuts spooked markets.
Mrs. Truss will become the shortest serving prime minister in British history.
She said: "I recognise though that given the situation, I cannot deliver the mandate on which I was elected by the Conservative Party."
Hence, even if next general election is not due to take place until 2024, UK will have a new Prime Minister shortly.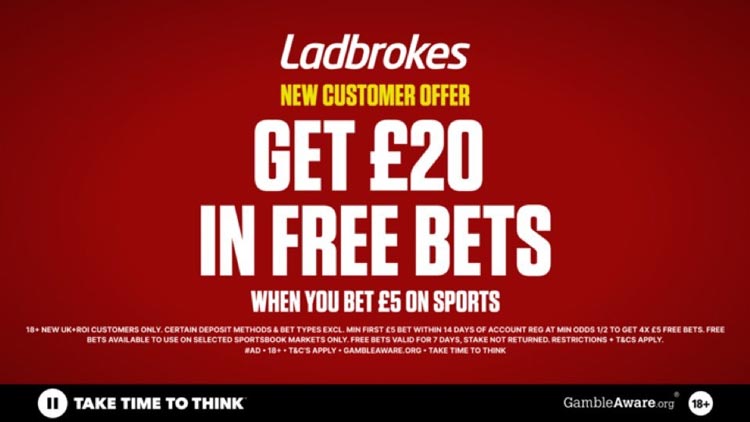 A General Election could seemingly be forced through at any time over the coming months and years, and for us punters that means the chance to bet on the next Prime Minister.
Study our guide to find all you need to know about the market, including how to play it and which bookmakers offer next Prime Minister betting.
What Is Next Prime Minister Betting?
Betting on the Next Prime Minister is relatively simple concept to understand and is a wager on the person you believe will take over the keys at 10 Downing Street.
The market is offered by a number of bookies and works in the same way you'd bet on the next manager of a club in football betting or any outright bet on the market.
This will usually exclude the current Prime Minister, so in this instance you wouldn't be able to bet on Liz Truss. If Truss was to run in the next election and win, the odds you'd bet on would still be in play until a new leader took charge of the country.
How To Place A Next Prime Minister Bet
Placing a bet on the Next Prime Minister market is as simple as betting on any other futures market and can be done in a few simple steps.
You'll find the market within the Politics or Specials section of a bookmakers site and the market will include a list of Politicians and their odds on becoming the next PM.
All you need to do is then select the person you wish to bet on and place your bets...
Log in or sign up to an online bookmaker
Head to the Next UK Prime Minister odds
Select the Politician you wish to bet on
Enter your stake in your betslip and place your bet
One thing to be aware of is the market is based upon the next permanent Prime Minister and doesn't take into account Acting Prime Minister roles.
So for example, if Boris Johnson stepped down from the role as PM and Michael Gove temporary stood in while an election for the next Tory leader was held, you wouldn't receive a payout for Gove unless he was then made the permanent Prime Minister.
Next Prime Minister Favorites - Who Will Replace Mrs Truss?
According to odds given by the best betting sites in the UK, Rishi Sunak and Penny Mordaunt are the most likely contenders to take over.
We're taking a look at the next UK Prime Minister odds to see who the leading contenders are to replace him.
Rishi Sunak - 7/8
Mr Sunak was elected in 2015, succeeding former Tory leader Lord Hague in the seat of Richmond in North Yorkshire.

The former chancellor of the exchequer has long been among the favourites to be the next Tory leader.

It had seemed that the former chancellor's star had faded when he was fined for Partygate and after questions about his wife's tax status.

Now Rishi Sunak looks set to be the next leader of the Conservative Party, and the next Prime Minister, with a leadership election being held within a week - according to bookmakers. Mr. Sunak came close to securing the job over the summer, taking on Truss in the leadership contest in which he placed as runner-up.

The bookies expect a closer run race next time out and Mr. Sunak could be worth a punt with such odds.
---
Penny Mordaunt - 15/8
A prominent Brexiteer who took a more pragmatic approach while serving in Theresa May's government, Penny Mordaunt is now second favourite. She recently stepped in for Liz Truss when she was unable to attend parliament to answer an emergency question following the implosion of the so-called mini budget. Mrs Mordaunt also served as Minister of State for Trade Policy. Ms Mordaunt made waves in 2019 as the UK's first female defence secretary before being fired by Mr Johnson shortly after becoming PM.

Penny Mordaunt is now backable at 15/8 in the next United Kingdom PM odds.
---
Boris Johnson - 10/1
Boris Johnson is expected to stand in the Tory leadership contest to replace his successor Liz Truss. The former PM was forced out of No 10 on September 6 this year but he is understood to now be taking soundings about trying to get his old job back.
He survived a confidence vote on 6th June 2022, when a large rebellion in his Conservative Party left him with a struggle to win back support. In fact, All 359 Conservative MPs voted. 211 were for Boris and 148 against him.
BoJo is currently backable at 10/1.
---
Ben Wallace - 16/1
Ben Wallace is a Tory MP and former soldier currently serving as Secretary of State for Defence, which he has done since July 2019. His profile has grown significantly during the war in Ukraine, during which he has been one of the strongest international proponents of arming the Ukrainians. The current Defence Secretary - first appointed by Boris Johnson - has managed to escape the cull of multiple reshuffles in the years since and remains.
Mr. Wallace is currently priced at 16/1 with Spreadex.
Who are the other Next UK Prime Minister runners?
Kemi Badenoch is also considering standing to be Tory leader, while former Cabinet minister Michael Gove and allies of Chancellor Jeremy Hunt have said they will not stand for the Tory leadership.
Kemi Badenoch - 50/1
Former equalities minister Kemi Badenoch has been an MP since 2017. Grown up in Nigeria, She has promised to cut the size of the state and lead a "limited government focused on essentials". Her monetary policy will focus on tackling inflation.
---
Suella Braverman - 66/1
Suella Braverman confirmed she would be running after announcing her intentions before the prime minister resigned. The Attorney General, who was first elected as an MP in 2015, has the backing of Brexit diehard and former minister Steve Baker, who had previously been considering his own bid. She has promised "rapid and large tax cuts" to ease inflation.
---
Jeremy Hunt - 70/1
Jeremy Hunt is considered the most likely alternative to Johnson. He is the centre-left option for Conservative members if there is an appetite to shift away from the populist politics of the Johnsonian era. Mr. Hunt is former health secretary under David Cameron who oversaw arguably the deepest cuts to the NHS budget in three generations.
---
Tom Tugendhat 300/1
Tom Tugendhat was a complete outlier last year. He is a former military man who stormed the polls since he saw Russia's invasion of Ukraine coming long before Johnson did and was critical of the UK's disastrous withdrawal of troops from Afghanistan in August 2021. In his campaign launch speech he promised to reverse the increase in national insurance contributions, reduce fuel duty by 10p a litre and equalise funding across all English regions.
---
Michael Gove - 150/1
Michael Gove's odds have risen in the last few weeks and is the current Secretary of State for Levelling Up, Housing and Communities and Minister for Intergovernmental Relations. He's served many more roles as part of the Conservative government and will be one of the main contenders should the party seek a new leader.
He currently lies behind Jeremy Hunt, but ahead of the likes of Matt Hancock and Priti Patel, none of whom have shone themselves in any great light over the last few months.
---
Dominic Raab - 175/1
Much further from the leading two contenders is Dominic Raab who is at 20/1 with Betfair.
is deputy prime minister who unsuccessfully ran against Johnson in the 2019 leadership battle. He was foreign secretary until September last year when the botched withdrawal of troops from Afghanistan triggered a Taliban takeover of the country, under his watch.
---
Nadhim Zahawi - 250/1
Nadhim Zahawi, who accepted the role of chancellor after Rishi Sunak resigned, is among the favorites now and one of the delegates set to convince Boris Johnson to quit. He had a remarkable life story before being named Vaccines Minister during Covid, then Education Secretary. He co-founded the leading pollster YouGov before being elected to Parliament in 2010.
---
Sajid Javid - 300/1
Former health secretary Sajid Javid sensationally quit his job after the Pincher scandal, sparking a wave of Tory resignations and plunging Johnson's government into turmoil. That seemed to signal he was planning another leadership bid after losing to Johnson in 2019.
On 12th July Mr. Javid made the announcement he has pulled out of the race to succeed Boris Johnson as Tory leader and his odds drifted up to 300/1.
What about the Labour party?
With uncertainty over Truss' immediate future, Labour leader Keir Starmer has drifted from 6/4 to a best price 39/5 in the 'next UK Prime Minister betting market' but he is a short 2/9 to get the top job the PM after the next General Election.
---
Keir Starmer - 39/5
The new Labour leader has impressed many during his campaign to be elected the leader of the party and is now 39/5 to take the top job with Coral.
The MP for Holborn & St Pancras is a former human rights barrister and was very much on the side of Remain during the EU Referendum.
He's struck a chord with many Labour voters and is tipped to do much the same when it comes to the next election, something which Corbyn failed to do.
His strategy is clear - for every day that an unpopular Tory is in power, the more Labour's chances of winning the next election.
Current Next UK Prime Minister Odds
With a General Election currently looking likely over the coming year, the odds on the next Prime Minister are fluctuating regularly.
Below you'll find the latest odds for the Next UK Prime Minister after Boris Johnson (updated on 20th October 2022).
Next PM Odds
When is the next general election?
At time of writing, the next election is still scheduled for May 2024 under the Fixed Term Parliament Act, but this will soon be repealed by the Dissolution and Calling of Parliament Bill.
What happen if Ms Truss resigns?
If Ms Truss resigns this will trigger a Conservative leadership contest, with the winner taking over both the party and the position of Prime Minister.
A survey by research firm Redfield & Wilton found that 43 per cent of adults surveyed said Chancellor Rishi Sunak would make a better prime minister than Ms Truss. Ms Mordaunt also has a good percentage of favorables.
There is the chance of a snap election to be called if the sitting government decides to do so. Anyway, the Tories have been suffering a slump in the polls, so may not be keen to call an election just yet.
Other Political Betting Markets
There are a number of other Politics betting markets which are playable across a range of bookmakers. These include:
What Month Will The Current PM Cease To Be Prime Minister?
This market is a wager on the month in which the PM will leave her post as the British Prime Minister. Selections are offered as the month and the year, for example November 2022, April 2023 etc.
First to Leave the Cabinet
This is a market that allows you to bet on the next member of the government to leave the cabinet. This is simply betting on a person who you believe will be next to go.
Year Boris Johnson is Replaced as Prime Minister
This is not a bet on who will replace Boris Johnson but a a wager on the year in which the current Prime Minister will leave his role and be replaced at No. 10. Paddy Power and other betting sites are currently offering odds on the following years:
A No Confidence Vote In The Government By The End Of the Year
Boris Johnson (just like Theresa May) survived a No Convince vote in early June and this market is backing a simple Yes or No as to whether there will be another vote before the end of 2022. The result of the vote is irrelevant.
Next General Election: Most Seats
This bet is one that doesn't focus on individuals but rather parties and which one will occupy the most seats following the next General Election.
Next Conservative Leader (or Next Tory Leader)
This is a bet on the person who you believe will be the next leader of the Conservative party after Boris Johnson. You can find Next Tory Leader odds on most UK bookies, including Coral, Boylesports and QuinnBet.
Next Labour Leader
This is a wager on the politician you believe will replace Keir Starmer as the next leader of the Labour Party.
Previous General Election Results
To help you with political betting and placing a wager on the Next Prime Minister, below you'll find a full list of the most recent General Elections and which way the result went.
2019: Boris Johnson (Conservative)
2017: Theresa May (Conservative)
2015: David Cameron (Conservative)
2010: David Cameron (Conservative Coalition with Liberal Democrats)
2005: Tony Blair (Labour)
2001: Tony Blair (Labour)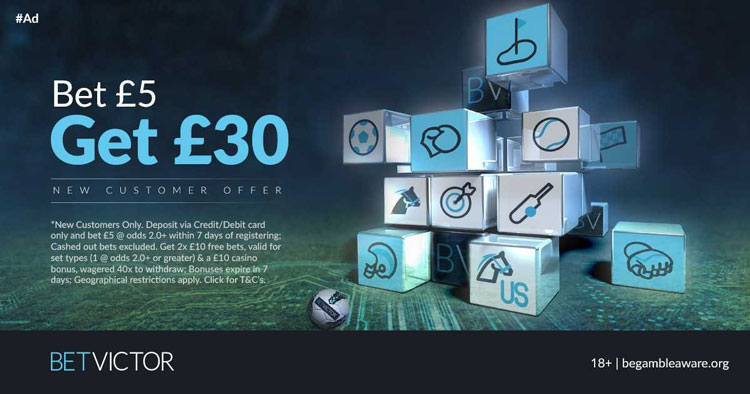 Which Bookmakers Offer Next Prime Minister Betting?
Many bookmakers offer Politics markets (approved by the UK Gambling Commission), ranging from Next UK Prime Minister odds, to No Confidence votes and many different Brexit markets and Great Britain international politics odds.
Paddy Power is one of the more popular bookmakers offering a high number of Politics markets, while you'll also find them in many of the major bookmakers offerings too such as BetVictor, William Hill and Betway.
You can find all our favourite new bookmakers on our new betting sites page, along with complete reviews and fantastic sign-up offers.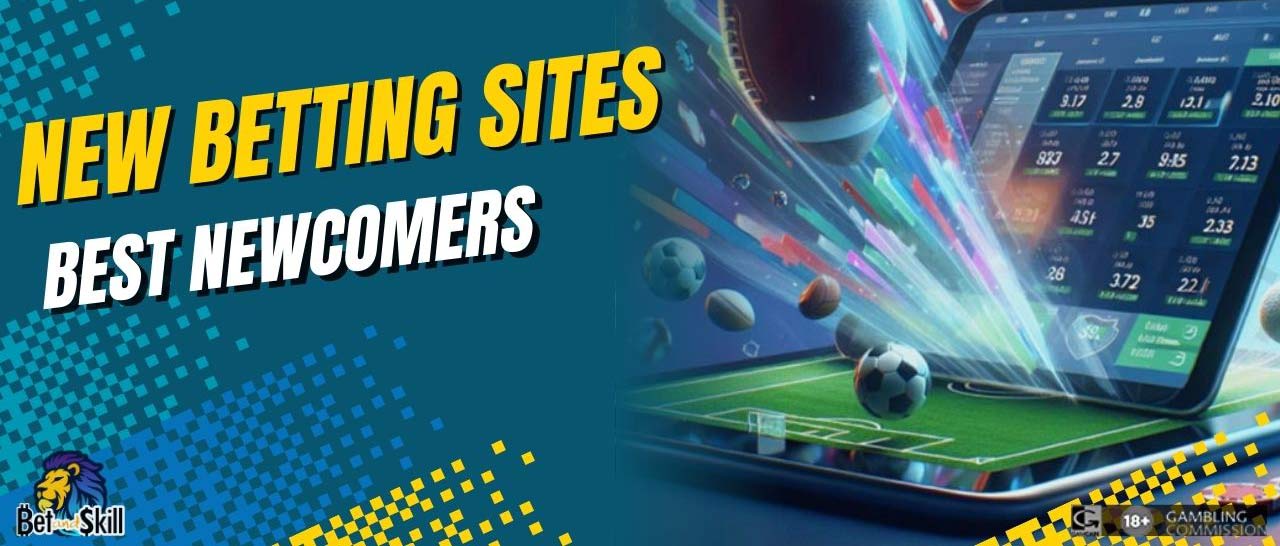 SHARE IT WITH YOUR FRIENDS
Let your friends know about this article! Share it on your favourite social media!