Where To Play FOBTs Online With No £2 Stake Limit
Fixed Odds Betting Terminals (FOBTs) are a type of machine that those who watch the news in the UK will be all too familiar with. They've caused plenty of controversy in betting shops in recent years, but online they're still a popular choice of gaming and can be very entertaining. But.. where can you play FOBTs online?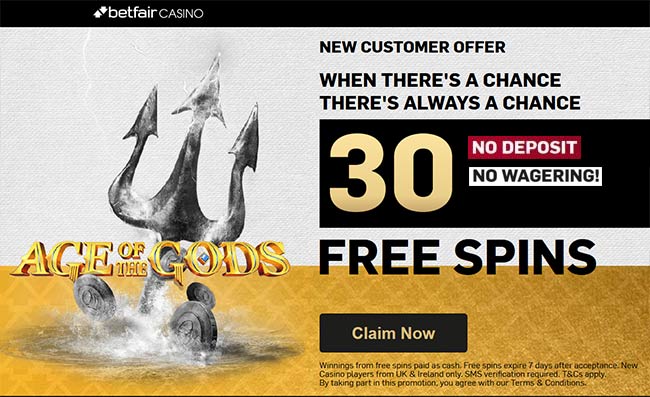 Where Can I Play FOBTs Online?
You'll find them across a large number of online bookmakers and to this day are player by thousands of punters, thanks to laws brought in not applying online.
But what are they and why should you play them and where can you?
What Are Fixed Odds Betting Terminals?
Fixed Odds Betting Terminals, or FOBTs as they are regularly known, are a type of betting point which are relatively self explanatory.
Essentially what they offer are terminals in which to play the
games that have fixed odds
. What this means is that the machine is guaranteed to pay out a certain percentage.
The machine, or indeed online version, will have a percentage clearly displayed. For example, this may be 94%, essentially meaning for every £1 you play you'll see a return of 94 pence over time. However, the time in which that can take varies, with it possibly being an instant win or a significant period of time.
This percentage is known as the Return to Player (RTP) with most varying between 90-94% offline and regularly 95-98% online.
What Games Can I Play At FOBTs
The games on offer with FOBTs vary, although quick play games are among the most common such as roulette and blackjack.
On top of that you'll also find a wide range of slots on FOBTs both online and in store, with the likes of
Age of Gods
and
Rainbow Riches
.
Every bookmaker will have variations, although you will generally find the same type of games.
One thing you should also be aware of is in offline gaming FOBTs are split into different categories, with varying maximum bets and maximum payouts.
The categories are B2, B3 and C, the latter of which are usually found in pubs, clubs and adult game centres where the maximum bet is £1 and the payouts are smaller.
In the case of the B categories they will have a maximum payout of £500.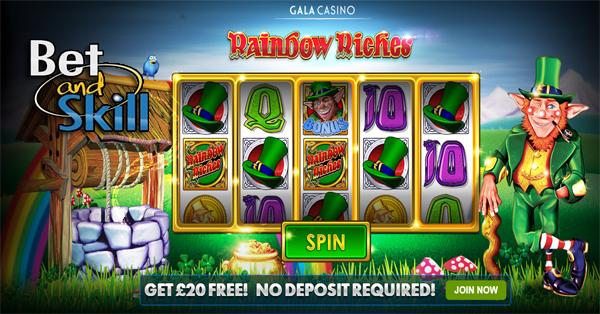 Category B2 - Available at horse racing tracks with pool betting, casinos and betting shops. Games have a maximum stake of £2 (reduced from £100 in 2019) and a maximum payout of £500
Category B3 - These games also have a maximum payout of £500 and a maximum stake of just £2. You'll find them in bingo halls, adult game centres, casinos, bookmakers and horse racing tracks that offer pool betting
Category C - Allowed in betting shops but not as popular or common as their maximum stake is £1. More usually found in adult game centres, commercial cubs, pubs, members clubs and so on.
How Are Fixed Odds Betting Terminals Different Online?
Unlike Fixed Odds Betting Terminals in store, you won't find extreme restrictions with the £2 maximum bet not applicable.
There are a number of differences worth noting when comparing online FOBTs to offline, most of which are certainly advantageous.
Some of the more common differences found between the two are:
No £2 Stake Limit
: New laws in the UK mean that a punter can bet a maximum of £2 every turn, however the maximum bet is much higher in online betting and varies dependent on the machine you are playing.
No £500 Cap On Winnings
: Because the stakes can be higher you're also not limited by a maximum £500 payout, with some even offering jackpots of up to £100,000!
Progressive Jackpots
: You'll also find that because of the network in which they're played on online, Progressive jackpots are regularly played for with prize pots building can offer big sums of money, sometimes even in the millions.
Higher RTP Percentages
: In comparison to Terminals in betting shops you'll also find a better return to player percentage for those with a long term strategy. RTPs can often be 95-98% in online casinos.
Lower The Stakes Too
: Of course, if you want to play for pennies and you can bet as low as 1p in many cases, keeping the game fun and free of any big losses.
Where To Play FOBTs Online
Fixed Odds Betting Terminals are found in most online bookmakers with both casino games and slots available.
Here at Bet & Skill we work with some of the finest bookmakers and online casinos on the planet and ensure we only bring you the most trusted to play with.
The likes of
Ladbrokes
,
BetVictor
,
Betway
and
Betfair
all have brilliant markets and odds to play, while you can find all our favourite sites to play on our
online casino page
.
T&Cs apply. 18+. Gamble responsibly.
SHARE IT WITH YOUR FRIENDS
Let your friends know about this article! Share it on your favourite social media!