Virtual Football League: How To Win & Where To Bet
Virtual Football League is one of the most popular, most widely favoured virtual sports markets in the UK and wordwide. But
how to win on Virtual Football League
? Read our betting guide!
The Virtual Football League (VFL) provides 24 hours, 7 days per week, 365 days per year real money betting on virtual football.
Unprecedented match simulation and 3D graphics guarantee unique authenticity and a new betting experience for football fans. The result is a spectacular virtual football which combines all the elements that punters love.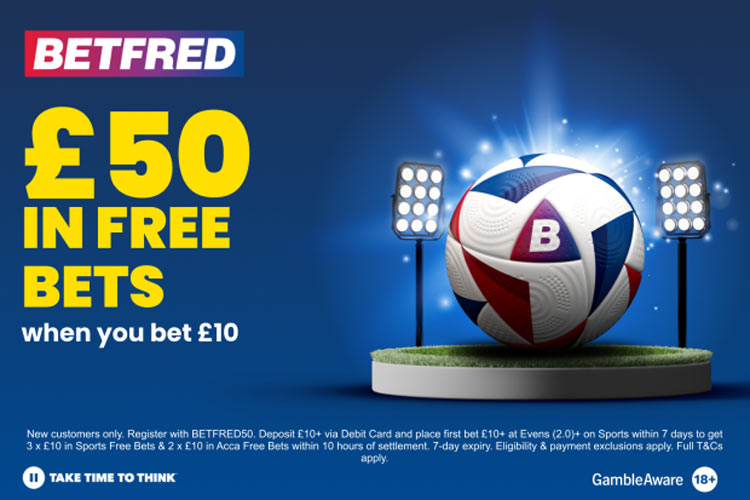 How does Virtual Football League work?
16 teams compete in the Virtual Football League and play an equal number of home and away games. Leagues can feature club teams from one nation, club teams from several nations or international teams depending on the tournament. Just like real-life football leagues, team will be awarded three points for a win, or one for a draw.
There are 30 match days every season. A complete league takes only 150 minutes and you can join in at any time! Each game is shown in a highlight mode consisting of halves that last 90 seconds each.
This short time frames allow players to bet every few minutes instead of every other week. The bookmaker has no control over the result of a fixture. Every result is decided using an unbiased RNG (random number generator) and all punters see the same result.
Here's how it works:
Statistical presentation prior to the match day which outlines the key statistical data for each of the match and teams. All the odds are presented on screen.
Punters can select matches, markets and odds, and place their bets.
The virtual matches themselves follow the presentation.
All results are determined by a completely unbiased number generator, which means there is no way to influence or manipulate the outcome of a race.
Once the matchday has finished all the winning bets are paid, stats and standing are updated.
We are ready for another match day!
QuinnBet No Deposit Free Bets
UK customers get £1 no deposit free bet + 50% money back
Irish customers get €10 no deposit bonus for sport betting & casino
Where To Bet On Virtual Football League
One of the most attractive features of Virtual Football League is the fact that they are available for betting on-demand at any time of day. Virtual football matches happen around the clock and are never cancelled for weather. But, choosing the betting company to begin with on this journey is not always an easy task.
Find below our recommended
Virtual Football League Betting Sites
..
Virtual Football League Key Features
Cutting-edge motion capture animation and state of the art graphics
Wide range of bet markets
No chance of bias of corruption
No referee errors
It allows you to place bets at any time of day or night
Entertaining playing field also for novice punters.
Virtual Football League Markets
You can bet on single matches, match days and even on which team would win the league at the end of the season, or which teams would be relegated.
As in real-life football wagering, betting on markets that offer shorter odds in virtual football betting, are more likely to result in successful bets, than backing longer odds bets. So for example, if one game pits a strong favorite against an underdog, the strong favorite will not win every time. They may win most of the time, but there will be times when the underdog team wins, as in real-life football.
Specific match markets
Match result
Half-time result
Number of goals under/over
Handicaps
Team to score first
Correct scores (0:0 to 3:3 and others)
Asian Handicaps
1st Half / Full Time
Double Chance
Double Chance Halftime
Both Teams to Score
Teams to Score (Home / Away)
Highest Scoring Half
Team Total Goals
Odd/Even Number of Total Goals
Draw No Bet
1st Half Totals
Match Day markets
Number Of Goals on Match Day (Total number of goals scored by all teams)
Total Goals Home Teams
Total Goals Away Teams
Most Goals Home Teams or Away Teams
Number Home Team Wins
Number of home team wins (O/U)
Number Draws
Number of draws (O/U)
Number Away Team Wins
Number of away team wins (O/U)
Season markets
Season Winner
Top 5 Finisher
Bottom 3 Finisher
Head to Head
Virtual Football League FAQs
Can you win on Virtual Football League?
Of course you can, even Virtual Football League betting sites operate a house edge. Basically, a virtual season takes 150 minutes, while each game is shown in a highlight mode consisting of halves that last 90 seconds each. It is absolutely vital that you know when to quit, because Virtual Football League never quits.
How do virtual football leagues work?
A random number generator powers the outcome of virtual matches, therefore corruption plays no factor. Bookmakers and virtual betting software developers are completely transparent with regulators – granting full access to source-code and backend systems. All the software are examined by Gambling Commission and it's demonstrated that the results of the races are determined by algorithms that select winners based on a true Random Number Generator.
Is Virtual Football League fixed?
They aren't. Anyway, each team will have more or less chance to win than the others due to the handicapping system which is in place to ensure that the sport offers a realistic simulation of sports betting.
Can I bet in-play on Virtual Football matches
No, you can't. In-play betting isn't supported for virtual football is simply because the games do not last long enough.
Is Virtual Football League rigged?
In Virtual Football League betting, the outcome of a race is generated at random by a random number generator, in a similar way to the outcome of a spin of a modern online slot is decided by the machinations of just such a program. Anyway, an operator mantain a house edge on every game, otherwise it would be unlikely to survive financially for long.
How do you win a virtual bet on Football League
Unfortunately, there is no way to exactly predict the winner of a match in Virtual Football League. However, we can boost the winning chance by being smart (Eg. use a bankroll management system).
Other Virtual Sports
Of course, you can play and bet on a number of virtual sports - including Virtual Horse Racing, Virtual Dogs, Virtual Tennis, Virtual Basketball, Virtual Cycling and much more... Looking for the
best Virtual Sports Betting Sites
? We got you covered!
SHARE IT WITH YOUR FRIENDS
Let your friends know about this article! Share it on your favourite social media!