To Win Both Halves Betting Tips
To Win Both Halves is becoming a more and more popular wager these days, especially when betting on the bigger teams. The beautiful game is one very much of two halves, so why not make the most of them and bet on both?
There are many ways to boost your odds on a match result bet, and sometimes it's very much needed. For those games when the favourite looks a dead cert, the odds will mean you'll see very little return.
However, markets such as
To Win Both Halves or Half Time/Full Time
can really help boost your winnings, although they are much harder to win in the first place!
Most
major UK bookies
will have the To Win Both Halves bet, across a range of sports, so if you're looking to bet on a match result, why not have a go at significantly boosting your prize pot...
What Is To Win Both Halves?
The To Win Both Halves bet is essentially two Match Result bets split into one. It breaks down a match into two mini games, the first half and the second.
To win the bet the team you have selected must win in both halves, therefore in football's case there has to be a minimum of two goals.
That means that your bet ultimately resets at half time. The bet can be placed on any sport that includes two halves, so can be backed on football, rugby, NFL, hockey and much more.
The odds will generally be bigger as it's a riskier bet to take as you are placing two bets. If a team doesn't win in both halves, then you have lost the bet.
For Example:
Let's say you wanted to place a bet on Manchester United to beat Crystal Palace. United would likely be favourites to win the tie by a distance. However, by selecting United to win both halves you would see your odds boosted.
To win though, you would need to see Manchester United take the lead in the first half. For the sake of the example, they scored in the 20th minute to make it 1-0.
The Reds are winning 1-0 at Half Time. That means your bet is still live as the first part of the bet has been won. It's at this point the bet resets, so in the eyes of the bookmaker it's essentially 0-0 again.
In the second half, United must again win at least 1-0 to win the bet, making the game at least 2-0 overall. If the result was to stay at 1-0, with neither team scoring in the second half, this would make a losing bet.
That's because while Manchester United have won the game and remained in the lead throughout, the only won the first half. The second half was ultimately a draw when broken down.
How Does This Differ To A Half Time/Full Time Bet
The To Win Both Halves bet can often be confused with the Half Time/Full Time bet, but they are completely different wagers.
As mentioned above, the To Win Both Halves bet resets itself at half time, meaning your selected team has to win two mini games. In a Half Time/Full Time bet, the score doesn't reset. So if you were to bet on Manchester United to win at Half Time and Full Time and they took a 1-0 lead early in the first half, that one goal would carry over.
This means that if the second half was to remain goalless, the bet would win with United's first half goal.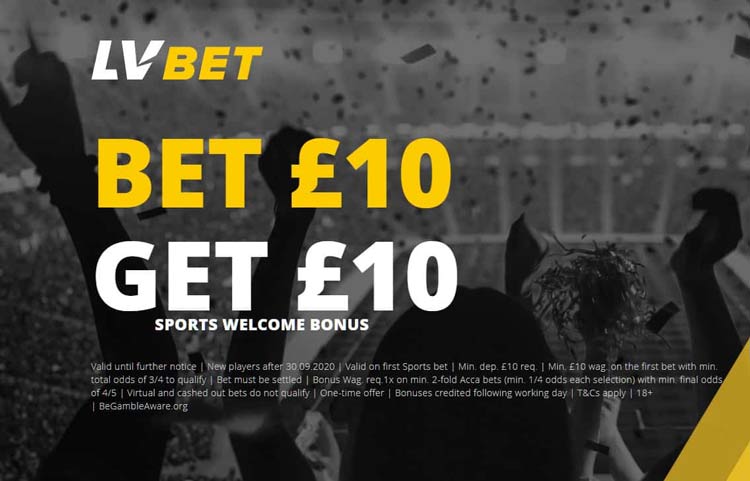 When To Play A To Win Both Halves Wager
Playing a To Win Both Halves wager is a lot tougher than a simple Match Result bet but the rewards can be aplenty if you get it right.
Doing your research is a must with this bet and you should study how teams perform across both halves of a game.
If a team likes to keep it tight in the first half for example, before pushing on in the second, it may be a risky bet to expect them to get a first half goal and take the lead. Naturally, you'll have a higher chance of winning when the bigger teams take on the smaller ones, and it will be a better market to play over standard the Match Result.
A good way to get to know this wager is by using
free bets
and other bookmaker offers, so that if you lose you've not necessarily blown all your stake.
Important Information About To Win Both Halves Betting
To Win Both Halves betting can be a little complex, especially when it comes to knockout fixtures. In football for example, the bet will only cover the regulation 90 minutes, while overtime in NFL and other sports will also unlikely be covered.
That means if you were to place the same bet on Manchester United in a cup game against Crystal Palace, if United were 1-0 up at half time, but Palace equalised, taking the game to extra time. If United won in extra time or won on penalties, the wager would not pay out as it will be viewed the second half finished with Crystal Palace winning it.
Generally these rules are seen as the standard with To Win Both Halves betting:
Injury time is part of the regulation 90 minutes
Extra time is not included as part of the second half
Penalty shootouts also do not count towards a second half result
If a fixture is abandoned in the second half, the bet will be null and void
Sports To Place A To Win Both Halves Bet
There are many sports you can place a To Win Both Halves Bet with, and it'll significantly boost your odds for them all. Below you'll find a full list to back the wager with:
There are of course many more too. Any bet that can be made across two halves will generally see this wager available. In some cases such as NFL, some bookmakers may also offer the bet quarterly.
Football
Rugby League
Rugby Union
Hockey
Ice Hockey
Basketball
Lacrosse
Curling
Handball
Gaelic Football
Bookmakers That Offer To Win Both Halves Betting
Most of the UK's biggest bookmakers will offer To Win Both Halves markets across most sports and leagues.
The likes of
William Hill
,
Ladbrokes
and
Paddy Power
all offer the bet, whether it be
Premier League football betting
, La Liga, Bundesliga or even National League North and South.
Just head to our fantastic bookmakers page and you'll find all
our most trusted bookies
with their latest offers ready for you to enjoy a To Win Both Halves wager.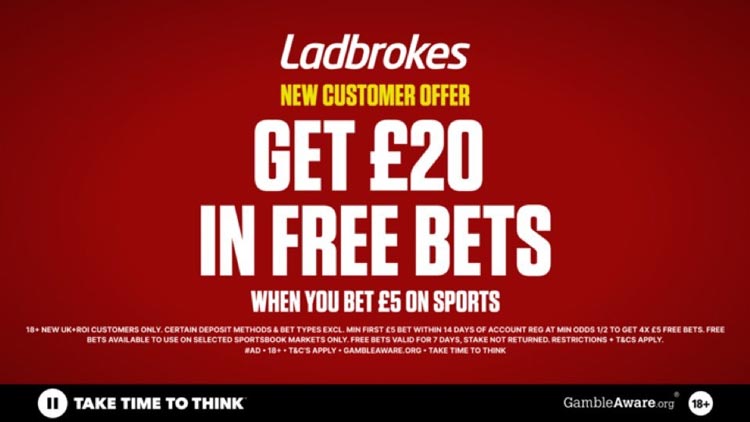 SHARE IT WITH YOUR FRIENDS
Let your friends know about this article! Share it on your favourite social media!