Red Rum vs Tiger Roll Betting Tips & Odds - Grand National Race of Champions 2020
Following the cancellation of the 2020 Grand National, ITV racing has confirmed that it will broadcast a virtual simulation of the race and a race of champions too, with 40 former National winners such as Red Rum and Tiger Roll. Both legends are confirmed to be entered in the race of champions and the
best horse racing betting sites
have priced up the duel. Can Tiger Roll get the better of Red Rum this weekend? Here's our
Red Rum vs Tiger Roll betting tips
, predictions and odds on the virtual Race of Champions!
Virtual Grand National Race of Champions
In the absence of the real race, this race of legends is a step further from the usual virtual Grand National ITV have done since 2017. In years gone by, the Virtual Grand National has taken place on the Friday evening before the real-life event but this year it will take centre stage
Back-to-back champion Tiger Roll was due to try and emulate Red Rum in this year's event only for it to be cancelled due to the COVID-19 crisis – but will now face-off against the legendary National triple-winner Red Rum in the Race of Champions, a virtual race powered by CGI (Computer Graphics Images) with ITV planning to broadcast the race.
Hence, we will see Red Rum and Tiger Roll competing with 38 other legends over the real course and famous fences.
Inspired are the company at the centre of producing the
Virtual Grand National 2020
, with cutting-edge CGI technology and sophisticated software used to predict the outcome of the race.
Red Rum
No horse has won the Grand National three times in a row and only Red Rum (1973, 1974 and 1977) managed three victories in the famous race. He won his first Grand National in 1973 in the most thrilling Grand National ever, when somehow beating Crisp when 30 lengths down. He defended his crown in 1974, before finishing runner-up in 1975 and 1976. He landed a historic third National in 1977.
Tiger Roll
In 2019, Tiger Roll became the first horse since Red Rum to win back-to-back Grand Nationals. Unfortunately, he was denied a shot at the hat-trick this year. Gordon Elliott's charge recently found one too goo for him at the Cross Country Chase at the Cheltenham Festival last month. He will be hoping for far better ground in the virtual race of legends on Saturday.
Red Rum vs Tiger Roll Odds
Many bookmakers are offering
odds on the Tiger Roll vs Red Rum head-to-head. Since profits will be donated to charities, we can't promote the brands but you can easily find them by checking our list of
top horse racing betting sites.
Red Rum vs Tiger Roll Predictions
Red Rum, arguably the most famous horse of all time, is back to take his crown from the current champion. We believe Red Rum's incredible record in the race will favour him and get the better of Tiger Roll.
Virtual Grand National Betting Sites
A group of major gambling operators have announced that they will donate any profits from this Saturday's virtual Grand National event and Race Of Champions to the UK's National Health Service (NHS). In addition, the Tote will run a pool on the race and donate any profits to charity.
The funds will be sent to NHS Charities Together, the umbrella organisation that represents more than 140 approved NHS charities.
The bookmakers have also confirmed that stakes on the virtual horse racing event would be limited to £10 per horse per customer or £10 each way per horse.
It could be expected that in the coming days we see markets popping up across bookies sites.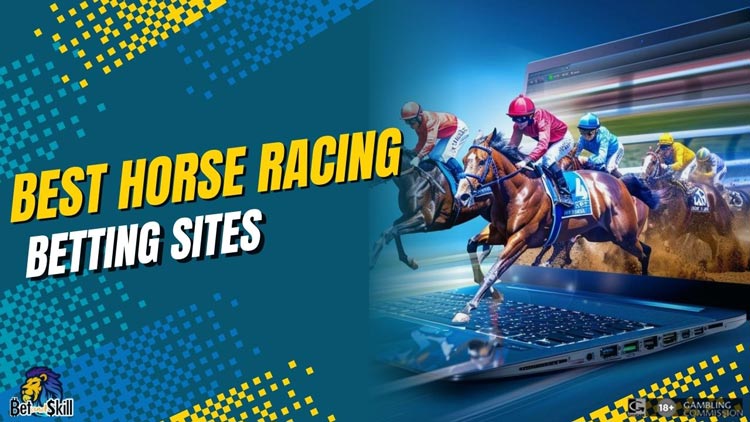 Grand National - Race of Champions Runners (Unofficial List)
Runners and riders for the main event will be made public shortly — and bookies industry-wide are set to join forces to use the event to raise money to help the fight against coronavirus.
This is 32 of the likely 40 runners that will take part in the Virtual Grand National - Race of Champions on Saturday
1 ALDANITI (1981)
2 AMBERLEIGH HOUSE (2004)
3 BALLABRIGGS (2011)
4 COMPLY OR DIE (2008)
5 CORBIERE (1983)
6 DON'T PUSH IT (2010)
7 EARTH SUMMIT (1998)
8 GRITTAR (1982)
9 HALLO DANDY (1984)
10 HEDGEHUNTER (2005)
11 HIGHLAND WEDDING (1969)
12 L'ESCARGOT (1975)
13 MANY CLOUDS (2015)
14 MON MOME (2009)
15 MONTY'S PASS (2003)
16 MR FRISK (1990)
17 NEPTUNE COLLONGES (2012)
18 NICOLAUS SILVER (1961)
19 ONE FOR ARTHUR (2017)
20 OXO (1959)
21 PAPILLON (2000)
22 PARTY POLITICS (1992)
23 PINEAU DE RE (2014)
24 RAG TRADE (1976)
25 RED RUM (1973, 1974, 1977)
26 RHYME 'N' REASON (1988)
27 ROUGH QUEST (1996)
28 RUBSTIC (1979)
29 SEAGRAM (1991)
30 SILVER BIRCH (2007)
31 TIGER ROLL (2018, 2019)
32 WEST TIP (1986)
SHARE IT WITH YOUR FRIENDS
Let your friends know about this article! Share it on your favourite social media!