2022 World Cup Qualifiers Predictions & Accumulators Tips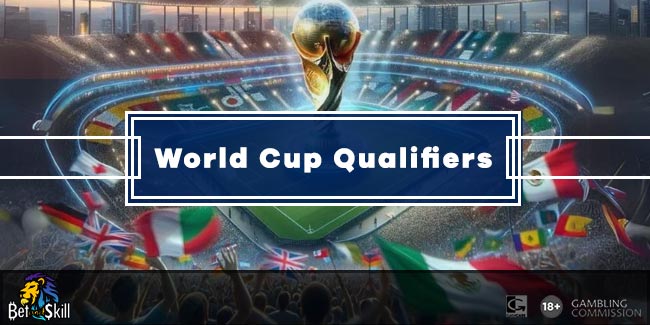 The 2022 FIFA World Cup takes place in Qatar, the first time the event will be hosted by an Arab nation. The qualification process for the 2022 World Cup has already begun. Find here the best 2022 World Cup Qualifiers Predictions from our expert footballers, highest odds, freee bets and no deposit bonuses.
Top Betting Sites to bet our World Cup Qualifiers tips
Today's World Cup 2022 Qualifiers Betting Tips
Looking for FIFA World Cup 2022 Qualifiers betting tips?
Here at BetAndSkill.com you wil find all of the World Cup 2022 Qualifiers predictions, odds, news and betting promotion you need throughout the qualifying campaign.
Check our profitability for the season and get our latest World Cup 2022 Qualifiers recommeded bets & expert picks below. Our team of professional tipsters will use the international break to find bankers, possible surprises and even accumulators for the World Cup 2022 Qualifiers fixtures.
2022 FIFA World Cup Qualifiers Tips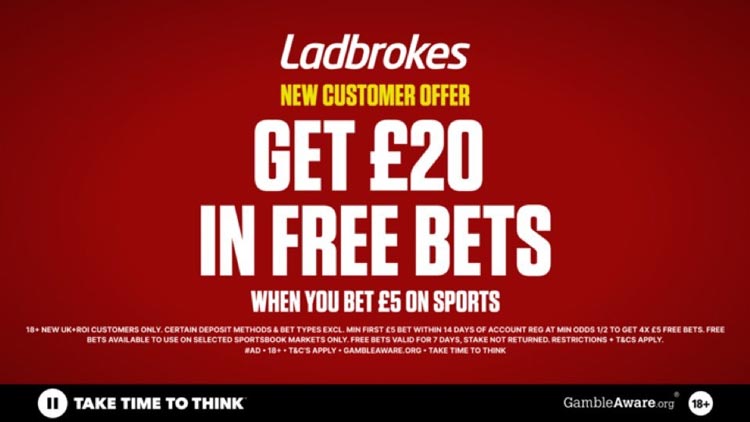 2022 FIFA World Cup Qualifiers accumulator tips
Our professional tipsters provide a "ready to back" FIFA World Cup 2022 Qualifiers acca as our strongest picks from the abovementioned betting tips will be put together in our recommended accumulator. You are certain to find some of the best World Cup 2022 Qualifiers tipsters in the world at BetAndSkill. Wanna get more winning football accumulators? Visit our weekend's acca tips page, we won't let you down! Plus, we have collected the best acca insurance and promotions here.
FIFA World Cup 2022 Qualifiers Accumulator
2022 FIFA World Cup Qualifiers Predictions
Our mission at BetAndSkill.com is to provide you with free researched FIFA World Cup 2022 qualifying tips.
Before place our bets, we take into account the ambition of each team, their real motivation to perform, injured players, probable lineups, etc.. A stronger team on paper that has nothing to play, for example, will be potentially beaten by a weaker team that plays good football, etc..
That's why throughout our portal you will find our best bets and match previews that include over/under tips, first goalscorer tips, anytime goalscorer tips, both teams to score (BTTS) tips.
On this very page you will find tips for 2022 World Cup Qualification fixtures. Our recommended bets are truly researched and we are confident they will help our readers in bashing the bookies without having to check through lots of statistics first.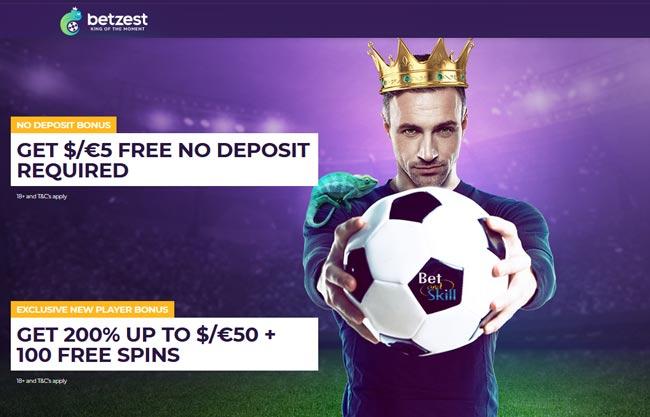 2022 FIFA World Cup Qualifiers Format and Rules
Qualifying for the 2022 World Cup began on June 6, 2019. Since November 2019, the FIFA World Cup qualifying has been seriously affected by the coronavirus pandemic with many qualifying paths suspended.
The qualifiers take place in the 6 FIFA continental zones (namely Africa, Asia, North and Central America and Caribbean, Europe, Oceania, South America).
The respective footballing bodies are responsible for the organizing the qualifiers in their continent.
There are nearly 220 nations and only 32 nations qualify for the final stage.
The FIFA decides beforehand how many berths in the World Cup Finals will each continent receive. Host nation Qatar qualifies automatically, and that leaves 31 spaces to fight for among over 210 teams.
2022 FIFA World Cup Qualifying: How does it work?
Qualifying is divided up by continent. The allocation of spaces in the tournament has been a contentious issue for many years, with European teams having the most slots. For the 2022 World Cup in Qatar, the Confederation of African Football (CAF) gets 5 places at the final stage. The Confederation of North, Central American and Caribbean Association Football (CONCACAF) will get 3 or 4. The UEFA, which represents Europe, gets 13 spots (no spots are assigned through the UEFA Nations League competition). The Asian Football Confederation (AFC) will get either 4 or 5. The Oceania Football Confederation (OFC) will get 0 or 1 and the South American Football Confederation (CONMEBOL) will get 4 or 5. Qatar is already qualified as hosting nation.
AFC World Cup Qualification
Asian teams are already fighting to book their spot at Qatar 2022. Forty-Six teams will compete for just five spots at the world cup. Qatar who will host the 2022 World Cup does not have to qualify. Qualifying matches are scheduled in March, June, September, October & November for each of 2019, 2020 & 2021. On this page you will find tips for AFC World Cup Qualification games. Our recommended bets are truly researched and we are confident they will help our readers in bashing the bookies without having to check through lots of statistics first.
Due to the coronavirus pandemic, the qualifiers have been suspended in November 2019. In at attempt to get all games completed, the AFC decided to hold all matches on a centralised basis. The host nations are shown in bold.
Group A: China, Syria, Philippines, Maldives, Guam
Group B: Australia, Jordan, Chinese Taipei, Kuwait, Nepal
Group C: Iran, Iraq, Bahrain, Hong Kong, Cambodia
Group D:Saudi Arabia, Uzbekistan, Palestine, Yemen, Singapore
Group E: Bangladesh, Oman, India, Afghanistan, Qatar
Group F:Japan, Kyrgyz Republic, Tajikistan, Myanmar, Mongolia
Group G:United Arab Emirates, Vietnam, Thailand, Malaysia, Indonesia
Group H:South Korea, Lebanon, North Korea, Turkmenistan, Sri Lanka
CONCACAF World Cup Qualification
North & Central America and Caribbean: CONCACAF has arguably the toughest qualifying criteria of any federation with 35 national teams battling for just 3 guaranteed places at the 2022 FIFA World Cup.
Group A: El Salvador, Antigua and Barbuda, Grenada, Montserrat, US Virgin Islands
Group B: Canada,Suriname, Bermuda, Cayman Islands, Aruba
Group C: Curaçao, Guatemala, St Vincent and the Grenadines, Cuba, British Virgin Islands
Group D: Panama, Dominican Republic, Barbados, Dominica, Anguilla
Group E: Haiti, Nicaragua, Belize, St Lucia, Turks and Caicos Islands
Group F: Trinidad and Tobago, St Kitts and Nevis, Guyana, Puerto Rico, Bahamas
CONMEBOL World Cup Qualification
Qualifying in the CONMEBOL is much more straightforward as there are only 10 countries fighting for 4 or 5 spots. The fifth-place team goes into a play-off with countries from other federations.
UEFA World Cup Qualification
The groups were determined by a draw in Zurich on 7 December 2020. European nations are granted the most qualifying places at the football World Cup. 52 teams are inserted in groups and will compete for 13 berths. Each group winner go straight to the final stage of the WC 2022. The UEFA Nations League do not guarantee any berth at the World Cup. All teams are seeded to ensure the best national teams avoid each other at this stage.
The following are the FIFA World Cup qualifying groups in the UEFA zone:
Group A: Portugal, Serbia, Republic of Ireland, Luxembourg, Azerbaijan
Group B: Spain, Sweden, Greece, Georgia, Kosovo
Group C: Italy, Switzerland, Northern Ireland, Bulgaria, Lithuania
Group D: France, Ukraine, Finland, Bosnia and Herzegovina, Kazakhstan
Group E: Belgium, Wales, Czech Republic, Belarus, Estonia
Group F: Denmark, Austria, Scotland, Israel, Faroe Islands, Moldova
Group G: Netherlands, Turkey, Norway, Montenegro, Latvia, Gibraltar
Group H: Croatia, Slovakia, Russia, Slovenia, Cyprus, Malta
Group I: England, Poland, Hungary, Albania, Andorra, San Marino
Group J: Germany, Romania, Iceland, North Macedonia, Armenia, Liechtenstein
Oceania World Cup Qualifying
Oceania is not certain of a place in the World Cup but has to go through a play-off with nations from other continents.
Africa World Cup Qualifying
More than 50 African National teams will play for a chance to go to the 2022 World Cup. After two play-off rounds, the best 20 teams are divided into groups. Teams topping their group at the end of home/away round robin matches will qualifiy for the World Cup.
The following are the FIFA World Cup qualifying groups in the CAF zone:
GROUP A: Algeria, Burkina Faso, Niger, Djibouti
GROUP B: Tunisia, Zambia, Mauritania, Equatorial Guinea
GROUP C: Nigeria, Cape Verde, Central African Republic, Liberia
GROUP D: Cameroon, Ivory Coast, Mozambique, Malawi
GROUP E: Mali, Uganda, Kenya, Rwanda
GROUP F: Egypt, Gabon, Libya, Angola
GROUP G: Ghana, South Africa, Zimbabwe, Ethiopia
GROUP H: Senegal, Congo, Namibia, Togo
GROUP I: Morocco, Guinea, Guinea-Bissau, Sudan
GROUP J: DR Congo, Benin, Madagascar, Tanzania
How Our 2022 World Cup Qualifiers Tips Work
Above, you have found a list of games for the upcoming days alongside a number at the end of the fixture. This is our way of offering you our opinion.

All our tips on this page are for the match result market and we place a number by each game dependent on which result we predict.

There are four different outcomes we predict - 1, 2, 1X and X2.

These mean different things, with each outcome explained below.

1: A number 1 next to the fixture is our indication we predict the home team to win.

2: The number 2 is our prediction that the away team will win.

1X: A 1X means we'd advice taking a home win or draw double.

X2: As you'd expect, X2 means we'd back an Away win or draw double.


Much more than 2022 World Cup Qualifiers picks
You can find dedicated match previews for tons of 2022 FIFA World Cup qualifiers on our international football previews page, packed with additional analysis on every match (Including Euro 2021, the UEFA Nations League, Copa America and much more). But we don't just provide predictions on international football! You'll find betting tips and recommeded bets on a huge range of domestic and European competitions:
Want more predictions for the main European leagues?
If you're new to online betting a good place to start is with a free bet. We collate all our favourite free bet and no deposit free bet offers from all the top bookmakers for you to treat yourself to an outside bet and even hone your skills.
When Do We Post Our World Cup 2022 Qualifiers tips?
Due to the popularity of the 2022 World Cup Qualifiers, the odds of teams can shorten very quickly on the day of the games. To get higher odds, our expert tipsters research and share our 2022 FIFA World Cup Qualifiers accumulator tips and match predictions as soon as possible. Like all of our recommended bets we try and post them 48-72 hours in advance to get the early price value. Hence, you will have all your time to make up your mind based on our betting tips.
If you have a Twitter account then follow us to make sure you never miss out on when our predictions are posted.
2022 FIFA World Cup Qualifiers Live Stream
Are you wondering where to watch World Cup qualifying matches online for free? Open a new account at 1XBET! That is all you need to do to enjoy great quality live streaming, not only on football but also on the other sports! Plus, you will receive up to €100 or £90 in free bets!
World Cup Qualifiers Free Bets & Bonus Codes
Finally, to succeed with your sports bets on the 2022 FIFA World Cup Qualifiers, you must not forget to choose the right betting site to place your bet. Better odds and great free bets for new customers... that's what we should looking for!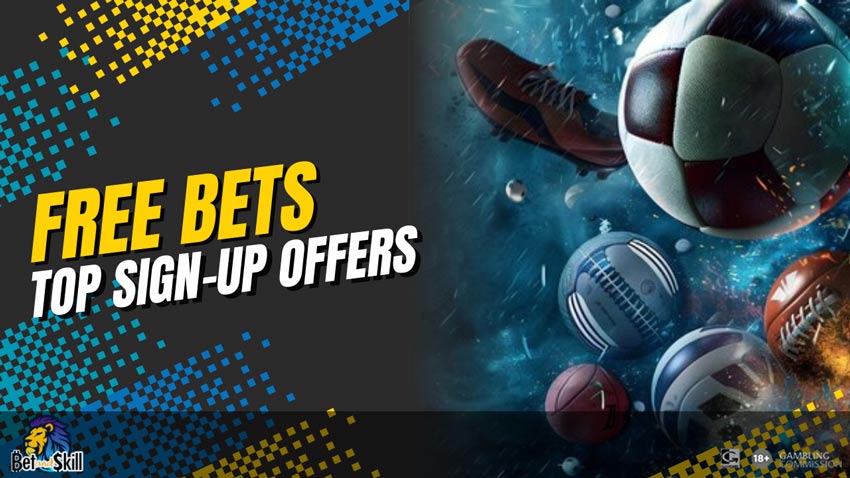 SHARE IT WITH YOUR FRIENDS
Let your friends know about this article! Share it on your favourite social media!