Matched betting sounds like one of the most daunting methods of betting when it comes to sport. Not only confusing, it sounds too good to be true, with many saying they've never lost any money doing it. Which is often the case. Now, for those who are new to betting, this might take some time to understand. So we've written up a full guide for everything you need to know about Matched betting.
What is Matched Betting?
First and foremost, you're going to want to know exactly what it is. Matched betting is essentially a method of betting that allows you to make a profit from the many sign up bonuses and promotions bookmakers have to offer.
Think of all the offers currently available, in fact you can
check out our bonus page
. There are so many out there, all desperately trying to entice you in as a customer. You'll find free £10 bets, no deposit free bets and many more.
The idea of matched betting is to use these to help cover all possible outcomes of a bet in order to
make a profit
.
So, how does it work?
Well, firstly you need to know there are two types of bet when it comes to matched betting, the 'back' bet and the 'lay' bet.
What is a 'Back' Bet?
A back bet is basically a wager that is betting on something to happen. For example, this might be a wager on Manchester United to win. If that happens, you'd collect your winnings but if they were to lost or draw, then obviously you would lose the bet.
These are available at every bookmaker from
Ladbrokes
, to
Coral
to
888sport
.
What is a 'Lay' Bet?
A 'lay' bet on the other hand is a wager that is backing against something happening. So, taking the example above it would be backing Manchester United not to win. This covers all bases then, with you getting a payout if Manchester United were to lose or draw.
'Lay' bets however are only available at betting exchanges, on sites such as
Betfair
.
When placing a 'lay' bet you would do so at the same odds as the 'back' bet, therefore cancelling the out the risk within the first bet.
Once you've made your qualifying bet. I.e. you've deposited a stake and played with it, you can then start earning profits with by playing with free bets.
This essentially works by simply repeating the same process over and over.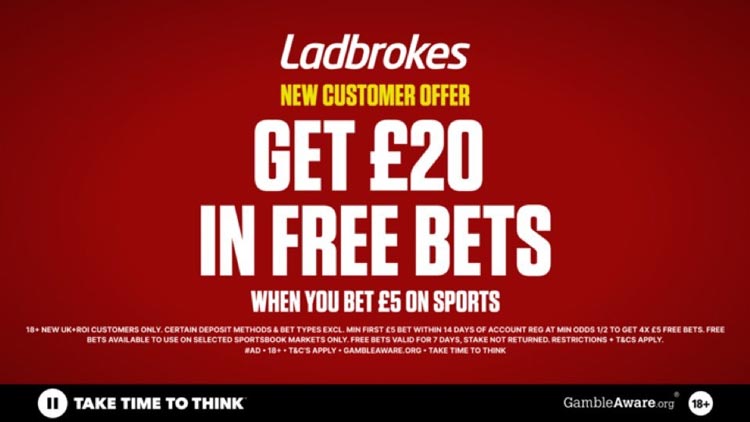 How Do You Make A Profit From Matched Betting?
There are a number of simple steps to matched betting. Simply follow these to make the most of matched betting and begin making profit today…
Step One: Sign Up To A Betting Exchange
There are a number of betting exchanges out there but the most common one is with Betfair. How they differ to standard bookmakers is that you're betting against other people rather than the bookmaker themselves. It's here that you will place your 'lay' bets.
Step Two: Sign Up To A Bookmaker Offering Free Bets
The next step is signing up to a bookie that is offering free bets when you sign up. In many cases you may have to spend your free bet before a certain time so it's worth keeping an eye on.
In order to earn the free bet you'll usually have to make a deposit, unless it's a
no deposit free bet
. Deposit the minimum amount (usually around £5) in order to unlock your free bet offer.
Step Three: Find A Wager To Make
Perhaps the easiest step of the lot, find a wager to place a bet on. Betting on sport is usually the most common with punters, particularly football. The way to choose a bet to place is by finding odds that are the most similar on the sites where you're going to place your 'back' bet and 'lay' bet.
In many cases, to use a free bet offer you may have to place bets with certain odds, so do bear that in mind.
For example:
If you were to take a match between Manchester United and Everton you would place a bet on Manchester United to win for your 'back' bet at odds of 2.25. You would then visit the exchange site and place a 'lay' bet. In this case, let's say those odds are 2.35.
It may be tricky to get the exact odds, but generally a small loss for a qualifying bet isn't too catastrophic.
Step Four: It's Time To Claim Your Free Bet
It's then time to claim your free bet. Head to the bookmaker you originally placed the bet with.
In the example below, let's say Everton won the fixture, meaning the 'lay' bet came through. That means your profit will have landed in your exchange account, losing the stake from your first bookmaker.
You will now have a free bet lying in your bookmaker account though and your winnings from the 'lay bet' in your exchange.
Step Five: Making A New Bet
Now it's time to start making profit. Essentially what happens here is that you now repeat Step Three. Find another wager to make, and use your free bet to place the bet.
In this case you may now have placed a £5 free bet on Liverpool v Arsenal. Naturally you can place a bet on any fixtures and higher odds will generally help maximise profits.
Again, it's about finding matches which have similar odds across bookmaker and exchange. For the bet again, cover the 'back' bet on the bookmaker and the 'lay' on the betting exchange, with the profits you already have within your account.
Step Six: Withdraw Your Profits
Here's the point where you start cashing out. Wherever your profits landed from the bet. So if your 'back' bet one, that'll be the bookmaker, if your 'lay' bet one, the profits will be in the exchange.
Withdraw your winnings, find a new bookmaker offering free bets, and repeat the process.
Where Can I Get Free Bets With Bookmakers?
Of course, you'll need a hand in finding bookmakers offering free bets. You won't have to look far though as we source all the
best free bets
across the
world's top bookmakers
right here at Bet and Skill.
We scour the web for all free bet offers and you could earn them of dozens upon dozens of sites. The list is never ending almost, so there's plenty of profit to be made from matched betting.
Bookmakers Currently Offering Free Bets:
Here are some of our favourite sites currently offering free bets:
What Are The Risks?
Ultimately, there are no risks with matched betting, it's just about cutting out any mistakes.
Because you're covering your bets at all times, it just means that human error is the only real risk.
Make sure you double check and follow all our steps correctly to
make money
. Often it could be a good idea to switch all your betting to work in decimals, this will help cut out errors considerably.
Another important way to ensure no mistakes are made is by reading the terms and conditions of the free bet. In some cases it may take a while to come through, while in others you free bet may be delivered to you in segments. For example, if you're due a £20 free bet, this may be split up into four £5 free bets.
How Long Can I Play Matched Betting?
Ultimately, you can run with matched betting for as long as you have bookmakers to claim free bets with. There are hundreds of bookmakers out there so there's the possibility to earn thousands upon thousands of pounds if you pick your odds well.
We'll always deliver you the finest free bets as soon as we get them, so if there's a new bookmaker on the scene, we'll have you covered.
Is Matched Betting Legal?
Absolutely, there's absolutely no reason why you can't play matched betting odds. It's simply a method of taking advantage of the hundreds of promotions out there.
Bookmakers are of course fully aware of the tactic and generally don't have a large problem with it as in reality, you can play a free bet in whatever way you like.
What Sports Can I Play With Matched Betting?
You can essentially take the matched betting approach with any sport out there. It lends itself best to football, mainly due to it being one of the most common markets with odds across multiple leagues all over the world.
However, you can also play matched betting across the following sports:
Cricket
NFL
Rugby League
Rugby Union
Boxing
Darts
Basketball
Gaelic Football
Snooker
Horse Racing
SHARE IT WITH YOUR FRIENDS
Let your friends know about this article! Share it on your favourite social media!
Related posts
Please tell us what you think about
"A Guide To Matched Betting: Earn Money With No Risk?"