Written by Martina Maritato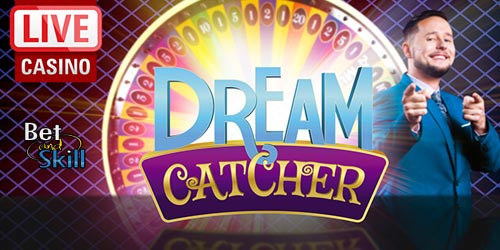 Dream Catcher offers a new and exciting Live Casino Experience here on BetAndSkill. Bet on a number of the wheel, if the Dream Catcher Fortune Wheel stops on your number, you win! Find a player's guide by BetandSkill and learn how to play
Live Dream Catcher.

Live Dream Catcher is a exciting wheel-of-fortune style game. It is is from power-house game developer
Evolution Gaming
and it's one of the easiest casino games to play.
Live Dream Catcher is an unique online live dealer variant which will appeal to slot players and anyone who enjoys the traditional Money Wheel. It offers players to bet on six numbers in total as well as to win
2x or 7x Bonus Multipliers.


LIVE DREAM CATCHER REVIEW
The Live Dream Catcher game is based on a vertical mounted Money Wheel which you might now from land-based casinos. All you have to do is bet on where you think the stopper will be pointing after the wheel is spun and then comes to rest.
The optimal theoretical return to player is 96.58% based on a maximum win of €500,000 but it does range between 90.57%-96.58% overall.
Live Dream Catcher Rules
The rules are pretty straightforward and among the easiest to learn.
Each turn starts with a round of betting. During the game you can bet on all numbers which are 1, 2, 5, 10, 20 and 40. The higher the number, the fewer the panels that display it, so that the odds get steeper.
If the player bets on the correct number they win a corresponding payout (e.g. 1 to 1, 2 to 1, 5 to 1, and so on).
If you land on a multiplier, the 2x or 7x is applied to your wager and you are allowed to respin. On the second spin, if you land on the number you bet on, you are paid out with the multiplier applied. The wheel is spun as many times as need till the arrow eventually points to a number.
While consecutive multiplier segments are unlimited in many casinos, they are often capped by default maximum amounts available at any casino's limit dashboard.

How To Play Live Dream Catcher
Pick the number you think the wheel will land on. Once the betting phase is over, the host will spin the wheel and then stand aside until its stops, revealing the winning number. If the Dreamcatcher Fortune Wheel stops on your number, you win a cash prize up to 40x your stake!
This game also includes Multipliers: The wheel has 54 segments including x2 and x7 Multipliers. If the Wheel lands on one of the multipliers, the payouts for this round enhance accordingly. There are more excitement and bigger wins up to £500,000! If the wheel stops on a multiplier, all bets stay in place, and no new bets are allowed. The segments are marked with a number: Players will notice only six betting options i.e. the numbers 1, 2, 5, 10, 20 and 40. The numbers come with respective and identical payout.
Bonus Spin Multiplier
If the wheel stops on a multiplier segment, then all bets freeze and the wheel is spun again. The outcome of the next spin will determine the winning wager but the odds will be multiplied by the respective multiplier.
If the wheel stops on the multiplier again then all bets remain in place and the multiplied bet from the last spin is multiplied again.
The dealer will win the wheel again until the wheel stops on a result 1,2,5,10, or 40. Just pick your number, place your bet and watch the wheel spin. It's that easy and there is a top prize of £500,000 that you can win from 10p per spin!
How many times does a number appear on the Money Wheel?
Some numbers appear way often on the Money Wheel than others.
23 times the number 1 (Yellow)
15 times the number 2 (Blue)
7 times the number 5 (Purple)
4 times the number 10 (Green)
2 times the number 20 (Orange)
1 time the number 40 (Red)
1 x2 Multiplier (Black/Silver)
1 x7 Multiplier (Black/Yellow)
Hence, the Live Dream Catcher wheel is set up with 38 times segment 1 or 2 (out of 54). This means you will have a 70% hit chance when you bet on both 1 and 2.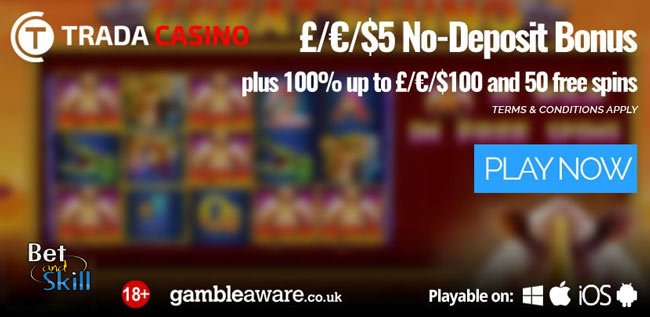 WHERE TO PLAY LIVE DREAM CATCHER
Live Dream Catcher is not offered at every casino. Namely, whether a casino will offer this game or not will depend on its software providers.
It's usual to receive a welcome bonus when you sign up to a casino site. These usually come as a percentage of the amount you put down as your first deposit.
Furthermore, there are many
online casinos that are offering no deposit bonuses
to give players the chance to start playing for free (and keep their winnings!)
More Games
Looking to learn your craft on the latest casino games? Perhaps you simply want to play bankroll free for a little while? Check out our free casino games right here and forget about the worries of a losing streak...
SHARE IT WITH YOUR FRIENDS
Let your friends know about this article! Share it on your favourite social media!
Related posts
Please tell us what you think about
"Live Dream Catcher Review - How to Play, Cheats, Rules & Bonuses"