Ladbrokes Near Me - Find Your Nearest Ladbrokes Betting Shop
Ladbrokes are Britain's largest bookmaker – with around 3500 betting shops still open in the UK despite social changes and the rise in online betting. Their retail teams make sure everyone enjoys their entertainment responsibly, and their shops are genuinely part of the local community. With almost three thousand shops across the UK, you're probably closer to a Ladbrokes betting shop than you realise. Looking for a "Ladbrokes near me"? Use the betting shop locator tool, find your nearest Ladbrokes betting shop and enjoy everything that they have to offer.
Find Your Neareast Ladbrokes Betting Shop
Before using the Ladbrokes Shop Locator tool, please consider you can bet online with Ladbrokes.com! Stuck in traffic or in a hurry to place a bet? Don't have enough time to visit a betting shop? Don't waste your time and place your bet online instead.
Registering a free account at Ladbrokes only takes a few minutes - plus, you'll get a fantastic welcome bonus (we have exclusive promotions)!
Don't you want to bet online and are you still looking for Ladbrokes bookies near you? Find your nearest Ladbrokes shop below. Get opening times, shop offers and more.

To locate your nearest Ladbrokes betting shop, just insert your location or postcode and click the search icon. The tool will return the list of your nearest Ladbrokes shops and also provides the address, directions and a detailed map.

If you are looking for specific betting requirements from a shop, you can use it to narrow your search further to include shops that have specific facilities such as self-service, virtual betting and gaming machines.
Ladbrokes Shop Locator
Benefits of betting online with Ladbrokes
Still not convinced about betting online? Let us try one more time...
There are many reasons to start betting online with Ladbrokes:
Ladbrokes offer £20 in free bets when you bet £5 online
You can play 5-A-Side exclusively online
Here at BetAndSkill, you can find the best Ladbrokes promo codes
You can find tons of coupons, boosted odds and exclusive promotions
You can play Ladbrokes 1-2-FREE every week to win up to £100 in free bets
Periodically, Ladbrokes offer a no deposit free bet to new and existing customers
You can also get no deposit free spins with Ladbrokes Instant Spins
You can enjoy Live Casino, Game Shows, Online Poker, Online Bingo and a plethora of Virtual Sports.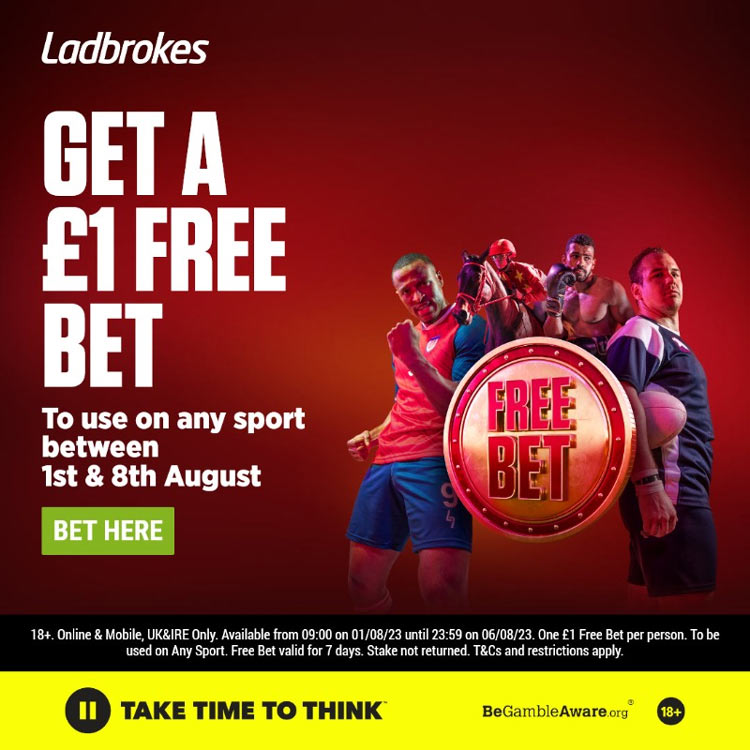 Ladbrokes Betting Shops Opening Times
Ladbrokes betting shops opening times vary between different shops and a lot of this will have to do with location. Generally, Ladbrokes shops are open 7 days a week and provide visitors with fixed odds betting terminals and in shop radio broadcasts.
Monday 08:30 - 21:00
Tuesday 08:30 - 21:00
Wednesday 08:30 - 21:00
Thursday 08:30 - 21:00
Friday 08:30 - 21:30
Saturday 09:00 - 21:30
Sunday 09:30 - 20:00
* Selected stores across the UK & Ireland may still be closed due to local lockdown restrictions.
Are Ladbrokes shops open?
As a general guide, most shops tend to open between 8:30am and 9:00am and close at around 9:30pm or 10.00pm.
Of course, Sundays and Bank Holidays may affect the opening hours of some shops. The location and positions of the Ladbrokes shop could also play a role.
Can I bet in Ladbrokes betting shops?
Any one over the age of 18 years old can place bets at a UK betting shop, although remember you may be requested to supply legal identification (ID) to prove your age.
What to expect in a Ladbrokes betting shop
Ladbrokes is a household name with a reputation for great customer service and enhancing the thrill of the action. Their betting shops are great places to visit and often a good social-lifeline for some people, a friendly atmosphere, great staff and you can watch all the football match and horse racing live.

Of course, Ladbrokes wants to ensure your health, safety, security and well-being is taken care of; after all, it's one of their core values alongside responsible gaming.

Now that you know how to find bookies near you, you might wondering "Are betting shops open?". Well, high-street bookies have been closed for several months as measure to fight the coronavirus outbreak.

Ladbrokes have worked hard to ensure every shop has the right safety and social distancing measures in place. They introduced new safeguarding equipment and processes to enable you to gamble safely. For example, they have limited the number of customers in shop at any one time.

Other safety measures include:
You'll need to leave plenty of time to place your bet
Wear a mask (the staff may ask you to temporarily remove face coverings to prove age or for self-exclusion purposes)
You can pay by card if you want to avoid cash handling
Use their complimentary touchscreen pens when playing our machines. Do not share pens
Wash your hands regularly or use our complimentary hand sanitiser in shop
Mind the gap. Keep the distance. You will notice floor markings in-store to help you queue safely.
How can I get paid when the Ladbrokes near me is closed?
What happens if bookies in your city are closed? Very similar to the William Hill Plus Card, the Ladbrokes Grid Card allow you to get paid out on your winning dockets when your local shop is closed.
The Ladbrokes Grid Card is completely free and works like a loyalty card. Once you have applied for and been sent your Grid Card, it will be linked to your online Ladbrokes account ready for you to take it into any Ladbrokes betting shop.

As mentioned above, you can use the Ladbrokes Grid Card to transfer winnings to your account to use online with Ladbrokes, or deposit and withdraw in shop. You can also make purchases instantly with your winnings in seconds with the Grid card. The card also comes with a number of discounts and offers at shops and restaurants.

The Grid is designed to reward existing customers. Swipe it each time you bet so you can earn rewards.

What are you waiting for? Join the Grid to unlock great betting benefits, unbeatable offers and amazing perks.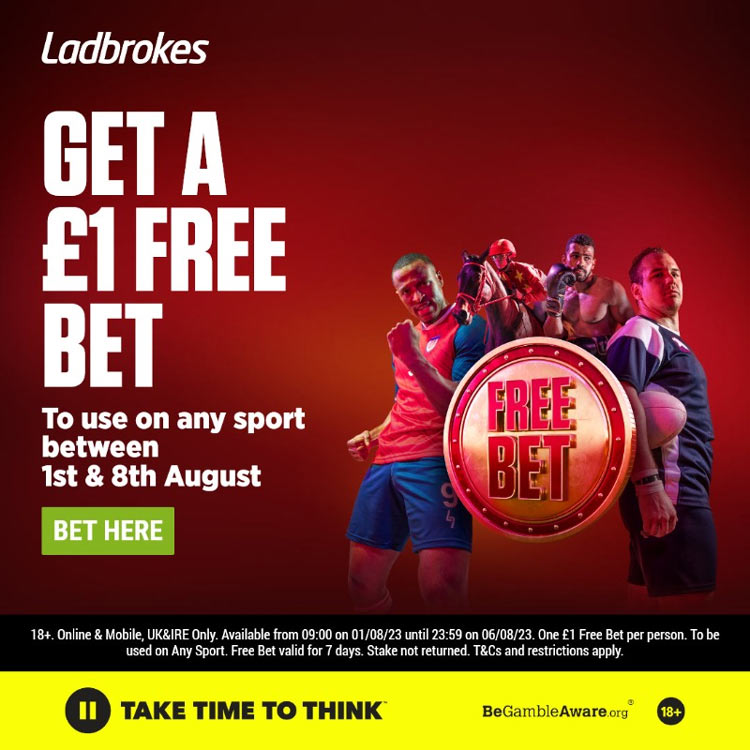 Who is Ladbrokes Bookmaker?
Ladbrokes is one of the oldest and best-known bookmakers in the UK and was founded as far back as 1886. In July 2015, the company reached an agreement to merge with its rival, Gala Coral Group. As one of the United Kingdom's best betting sites, Ladbrokes sets the standard for sports promotion, supporting FA Premiership clubs and racecourses such as Ascot as official betting partner.
If you are looking for a bookmaker that offers both a great sign up offer and regular promotions for existing customers, then you'll love betting with this giant of the betting industry.


How many shops do Ladbrokes have?
There are now over 2,700 licensed Ladbrokes betting shop in the United Kingdom alone. They also have branches in Ireland, Spain and Belgium. The company employs 16,000 people in many countries, with 14,000 in the UK.
Where is Ladbrokes head office?
Ladbrokes plc is a bookmaker based in London, England. It is listed on the London Stock Exchange and is a member of the FTSE 250 Index.

UK Head Office (Entain) is in One New Change, London, EC4M 9AF
SHARE IT WITH YOUR FRIENDS
Let your friends know about this article! Share it on your favourite social media!