How To Study the Horse Racing Form: a Complete Guide
In this guide we explain
how to study the horse racing form
guide, all the abbreviations and all the other key factors you should consider when you read a racecard! It's crucial that you understand each part and the factors you need to consider in order to increase your chances of being successful when you bet on horses.
£1 / €10
No Deposit Bonus
UK customers get £1 no deposit + 50% money back or £5 Free Bet.
Irish players get €10 no deposit (€5 for betting, €5 for casino)!
HOW DO I READ THE HORSE RACING FORM?
The best way to pick a winner is to make a judgment on each horse's chances based on your analysis of their form. This may sound complicated but after breaking down the various pieces of information it's not as difficult as some
people would have us believe! Form students will consider lots of factors before placing their bet and they take some or all of the following into consideration.
AGE
Typically on the flat, horses range from 2 to 5 (sometimes a bit older) and over the jumps, 4 to 12 (occasionally older).
DRAW
For flat racing when the horses go into the green 'stalls' at the start of the race, each of these is numbered. The position in the stalls can give an advantage in some races.
GOING
The state of the ground on which racing will take place (Hard, Firm, Good, Soft, Heavy). Horses are often suited by particular types of going, so bear this in mind when making your selections.
DISTANCE
The distance of a race: Five furlongs is the minimum and the four and a half miles of the Grand National is the longest. Also this can refer to the margin by which a horse is beaten by the horse that is directly in front. This ranges from a nose to 'by a distance' (more than thirty lengths).
CLASS
Form is relative to the class of race the horse has ran in previously. For example, a horse running in The Derby or at Royal Ascot is higher class than a horse running in minor races at the smaller tracks.
HORSES FOR COURSES
Some horses only show their best form when running at certain tracks. Tracks like Chester or Fakenham can really suit some horses and it's common for some horses to become 'course specialists'. So always check where your selection has previously run well.
Did you know?
We offer
free horse racing betting tips
for today covering all the UK and Ireland racecourses as well as a range of other International racecourses (France, UAE, South Africa, India and
US racing
).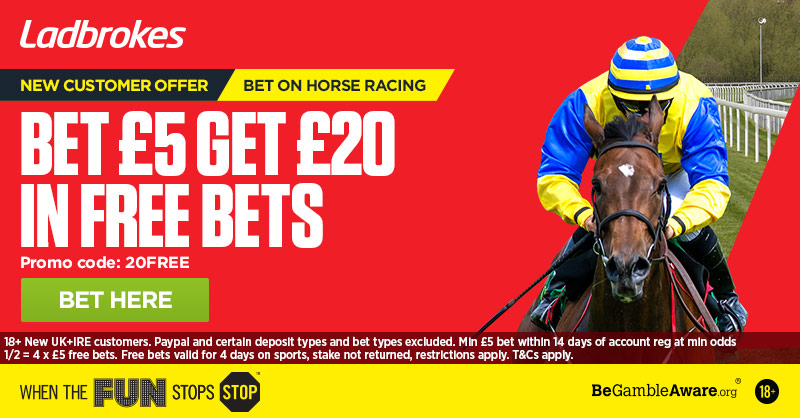 WHAT DO THE ABBREVIATIONS IN HORSE RACING FORM MEAN?
In horse racing, many things on the racecard are indicated by numbers, letters, dashes, backslashes, and abbreviations. These are listed here and sorted by category.
Form Abbreviations
Learn here abbreviations such as Pulled Up, Refused To Race, Unseated Rider, Brought Down, etc...
Horse Abbreviations
Learn here the most commonly used abbreviations about horses such as Beaten Favourite, Filly, Gelding, Colt, Mare, etc..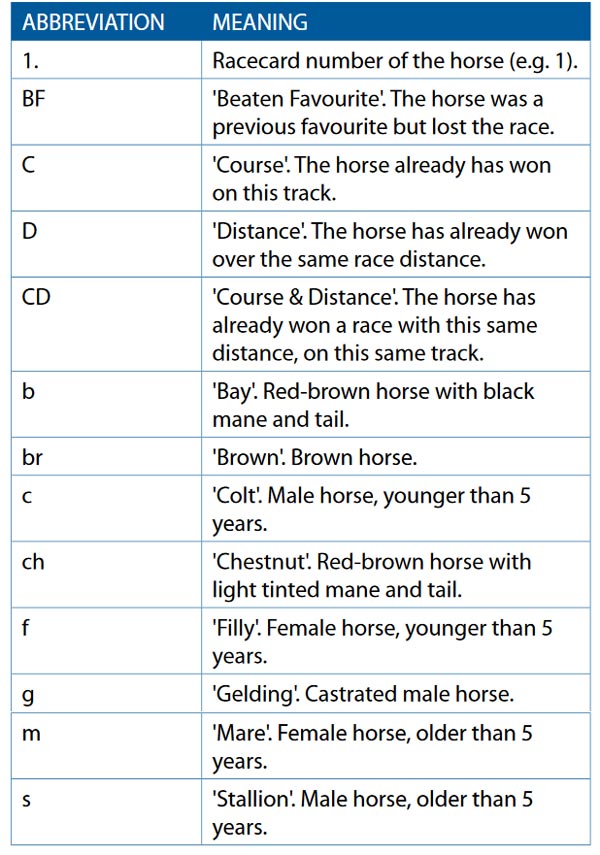 Age/Weight Abbreviations
The following abbreviations indicate other useful information about Age, Weight and Extra Equipment the horse carries such as Blinkers, Tongue Strap, Visor, Cheekpieces, etc..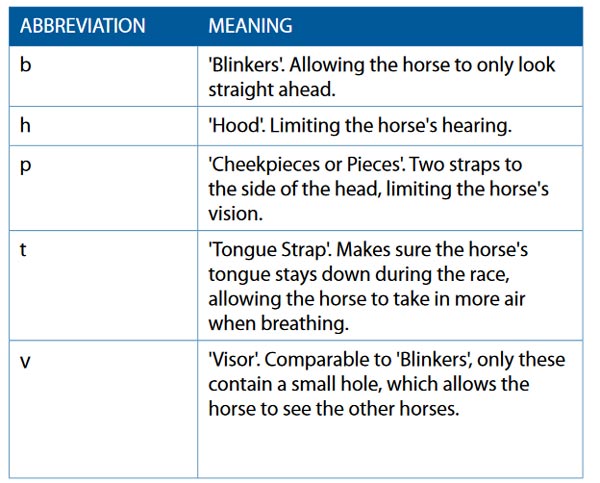 Race Details Abbreviations
Here are listed all the abbreviations used to give more details about the race such as Distance, Ground, Number of Runners, Age Category, Type of Race, etc..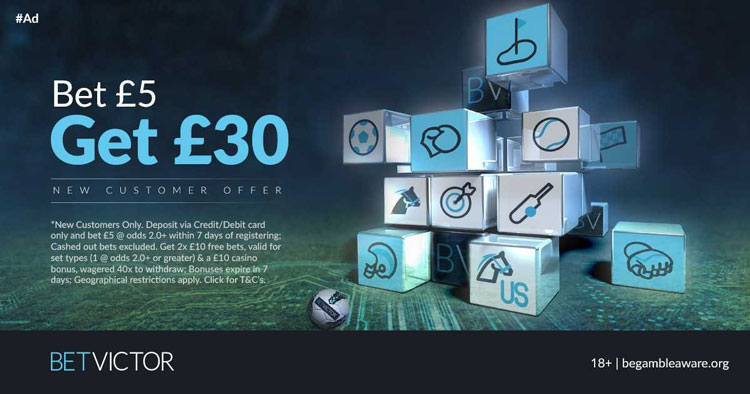 WHERE DO I PLACE MY HORSE RACING BETS?
We have selected for you the best horse racing betting sites. Find below our favorite sportsbook offering the chance to bet on horses:

T&Cs apply. 18+. Gamble responsibly.
SHARE IT WITH YOUR FRIENDS
Let your friends know about this article! Share it on your favourite social media!