2020 Horse Racing Calendar: The Biggest Meets & Festivals For The Year
The horse racing calendar never relents and 2020 promises to once again be a bumper year. The likes of
Cheltenham
, the Grand National and Royal Ascot are going to be huge as we enter a brand new decade and here at Bet & Skill we'll be with you every step of the way with all the latest
horse racing predictions
. Right here you'll find a full calendar to the major race dates across the year, from racecourses up and down the country…
Horse Racing Calendar 2020
January
| Date | Course | Race |
| --- | --- | --- |
| 01 Jan, 2020 | Cheltenham | Dipper Novices' Steeple Chase (Class 1) |
| 01 Jan, 2020 | Cheltenham | The Dornan Engineering Relkeel Hurdle (Class 1) |
| 04 Jan, 2020 | Sandown Park | Tolworth Hurdle Race |
| 11 Jan, 2020 | Warwick | Classic Steeple Chase |
| 11 Jan, 2020 | Warwick | The Novices' Hurdle (Class 1) |
| 18 Jan, 2020 | Ascot | The Clarence House Steeple Chase (Class 1) |
| 18 Jan, 2020 | Ascot | The Holloway's Hurdle Race |
| 18 Jan, 2020 | Ascot | The OLBG.com Mares' Hurdle (Class 1) |
| 18 Jan, 2020 | Haydock Park | The Altcar Novices' Steeple Chase (Class 1) |
| 18 Jan, 2020 | Haydock Park | Peter Marsh Steeple Chase |
| 18 Jan, 2020 | Haydock Park | Champion Hurdle Trial (Class 1) |
| 18 Jan, 2020 | Haydock Park | Supreme Trial Novices' Hurdle (Class 1) |
| 25 Jan, 2020 | Cheltenham | The Trophy Steeple Chase (Class 1) |
| 25 Jan, 2020 | Cheltenham | The Cleeve Hurdle Race (Class 1) |
| 25 Jan, 2020 | Cheltenham | The Triumph Hurdle Trial (Class 1) |
| 25 Jan, 2020 | Cheltenham | Cotswold Steeple Chase (Class 1) |
| 25 Jan, 2020 | Cheltenham | The Novices' Hurdle (Class 1) |
| 25 Jan, 2020 | Doncaster | Lightning Novices' Steeple Chase (Class 1) |
| 25 Jan, 2020 | Doncaster | River Don Novices' Hurdle (Class 1) |
| 25 Jan, 2020 | Doncaster | The OLBG.com Mares' Hurdle (Class 1) |
February
| Date | Course | Race |
| --- | --- | --- |
| 01 Feb, 2020 | Sandown Park | Scilly Isles Novices' Steeple Chase (Class 1) |
| 01 Feb, 2020 | Wetherby | Towton Novices' Steeple Chase (Class 1) |
| 01 Feb, 2020 | Newbury | The Betfair Hurdle Race (Handicap) (Class 1) |
| 08 Feb, 2020 | Newbury | The Betfair Denman Steeple Chase (Class 1) |
| 08 Feb, 2020 | Newbury | The Betfair Exchange Steeple Chase (Class 1) (Registered As The Game Spirit) |
| 08 Feb, 2020 | Warwick | The Kingmaker Novices' Steeple Chase (Class 1) |
| 14 Feb, 2020 | Sandown Park | The Jane Seymour Mares' Novices' Hurdle Race (Class 1) |
| 15 Feb, 2020 | Ascot | Reynoldstown Novices' Steeple Chase (Class 1) |
| 15 Feb, 2020 | Ascot | The Betfair Ascot Steeple Chase (Class 1) |
| 15 Feb, 2020 | Haydock Park | The Albert Bartlett Prestige Novices' Hurdle Race (Class 1) |
| 15 Feb, 2020 | Haydock Park | Rendlesham Hurdle Race (Class 1) |
| 15 Feb, 2020 | Haydock Park | The Betfred Grand National Trial (A Handicap Steeple Chase) |
| 15 Feb, 2020 | Wincanton | The Betway Kingwell Hurdle Race (Class 1) |
| 22 Feb, 2020 | Kempton Park | Kempton Park Steeple Chase (Handicap) (Class 1) |
| 22 Feb, 2020 | Kempton Park | The Adonis Juvenile Hurdle Race (Class 1) |
| 22 Feb, 2020 | Kempton Park | The Pendil Novices' Steeple Chase (Class 1) |
| 22 Feb, 2020 | Kempton Park | The Dovecote Novices' Hurdle Race (Class 1) |
| 22 Feb, 2020 | Lingfield Park | The Coral Winter Derby (Class 1) |
| 23 Feb, 2020 | Fontwell Park | National Spirit Hurdle Race (Class 1) |
| 29 Feb, 2020 | Kelso | Premier Kelso Hurdle Race (Class 1) |
| 29 Feb, 2020 | Newbury | The Greatwood Gold Cup |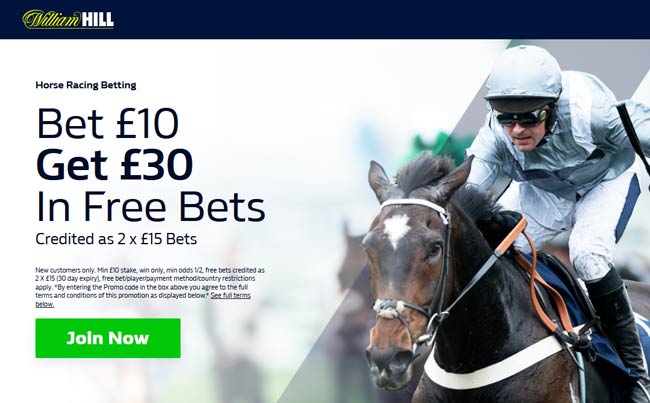 March
| Date | Course | Race |
| --- | --- | --- |
| 07 Mar, 2020 | Sandown Park | The Matchbook Imperial Cup Handicap Hurdle Race (Class 1) |
| 07 Mar, 2020 | Sandown Park | The European Breeders' Fund 'national Hunt' Novices' Hurdle (Class 1) |
| 10 Mar, 2020 | Cheltenham | Champion Hurdle Challenge Trophy (Class 1) |
| 10 Mar, 2020 | Cheltenham | The Racing Post Arkle Challenge Trophy Steeple Chase (Class 1) |
| 10 Mar, 2020 | Cheltenham | The Sky Bet Supreme Novices' Hurdle Race (Class 1) |
| 10 Mar, 2020 | Cheltenham | The Ultima Handicap Steeple Chase |
| 10 Mar, 2020 | Cheltenham | The Olbg Mares' Hurdle Race (Class 1) |
| 10 Mar, 2020 | Cheltenham | The National Hunt Chase |
| 11 Mar, 2020 | Cheltenham | The Betway Queen Mother Champion Steeple Chase (Class 1) |
| 11 Mar, 2020 | Cheltenham | The Rsa Steeple Chase (Class 1) |
| 11 Mar, 2020 | Cheltenham | Ballymore Novices' Hurdle Race (Class 1) |
| 11 Mar, 2020 | Cheltenham | The Coral Cup (A Handicap Hurdle Race) (Class 1) |
| 11 Mar, 2020 | Cheltenham | The Weatherbys Champion Bumper |
| 11 Mar, 2020 | Cheltenham | The Fred Winter Juvenile Handicap Hurdle Race (Class 1) |
| 12 Mar, 2020 | Cheltenham | The Brown Advisory & Merriebelle Stable Plate (Class 1) |
| 12 Mar, 2020 | Cheltenham | Sun Racing Stayers Hurdle Race (Class 1) |
| 12 Mar, 2020 | Cheltenham | The Ryanair Steeple Chase (Class 1) |
| 12 Mar, 2020 | Cheltenham | The Dawn Run Mares' Novices' Hurdle (Class 1) |
| 12 Mar, 2020 | Cheltenham | The Jlt Novices' Steeple Chase (Class 1) |
| 12 Mar, 2020 | Cheltenham | The Pertemps Network Final Handicap Hurdle |
| 13 Mar, 2020 | Cheltenham | Cheltenham Gold Cup Steeple Chase (Class 1) |
| 13 Mar, 2020 | Cheltenham | The Jcb Triumph Hurdle Race (Class 1) |
| 13 Mar, 2020 | Cheltenham | The Johnny Henderson Grand Annual Steeple Chase Challenge Cup |
| 13 Mar, 2020 | Cheltenham | County Handicap Hurdle Race (Class 1) |
| 13 Mar, 2020 | Cheltenham | The Albert Bartlett Novices' Hurdle Race (Class 1) |
| 28 Mar, 2020 | Doncaster | The Lincoln (Heritage Handicap) (Class 2) |
April
| Date | Course | Race |
| --- | --- | --- |
| 02 Apr, 2020 | Aintree | The Doom Bar Anniversary 4-y-o Juvenile Hurdle Race (Class 1) |
| 02 Apr, 2020 | Aintree | The Betway Bowl Steeple Chase (Class 1) |
| 02 Apr, 2020 | Aintree | The Betway Aintree Hurdle (Class 1) |
| 02 Apr, 2020 | Aintree | The Red Rum Handicap Steeple Chase (Class 1) |
| 02 Apr, 2020 | Aintree | The Manifesto Novices' Steeple Chase |
| 02 Apr, 2020 | Aintree | The Nickel Coin Mares' Standard Open National Hunt Flat Race |
| 03 Apr, 2020 | Aintree | The Randox Health Topham Steeple Chase (Handicap) (Class 1) |
| 03 Apr, 2020 | Aintree | The Top Novices' Hurdle Race (Class 1) |
| 03 Apr, 2020 | Aintree | The Jlt Melling Steeple Chase (Class 1) |
| 03 Apr, 2020 | Aintree | The Betway Mildmay Novices' Steeple Chase (Class 1) |
| 03 Apr, 2020 | Aintree | The Alder Hey Children's Charity Handicap Hurdle Race (Class 1) |
| 03 Apr, 2020 | Aintree | The Doom Bar Sefton Novices' Hurdle Race (Class 1) |
| 03 Apr, 2020 | Aintree | The Weatherbys Private Banking Champion Standard Open Nhf |
| 03 Apr, 2020 | Aintree | The Gaskells Waste Management Handicap Hurdle Race (Class 1) |
| 04 Apr, 2020 | Aintree | The Ryanair Liverpool Stayers' Hurdle Race (Class 1) |
| 04 Apr, 2020 | Aintree | The Doom Bar Maghull Novices' Steeple Chase (Class 1) |
| 04 Apr, 2020 | Aintree | The Randox Health Grand National Steeple Chase (Handicap) |
| 04 Apr, 2020 | Aintree | The Betway Mersey Novices' Hurdle Race (Class 1) |
| 14 Apr, 2020 | Newmarket | The Lanwades Stud Nell Gwyn Stakes (Class 1) |
| 15 Apr, 2020 | Newmarket | The Connaught Access Flooring Abernant Stakes (Class 1) |
| 15 Apr, 2020 | Newmarket | The Bet365 Craven Stakes (Class 1) |
| 16 Apr, 2020 | Newmarket | The Bet365 Earl Of Sefton Stakes (Class 1) |
| 16 Apr, 2020 | Cheltenham | The Teenage Cancer Trust Silver Trophy Steeple Chase (Class 1) |
| 18 Apr, 2020 | Ayr | The Qts Scottish Champion Hurdle Race (A Limited Handicap) |
| 18 Apr, 2020 | Ayr | The Coral Scottish Grand National Handicap Steeple Chase |
| 18 Apr, 2020 | Ayr | The Future Champion Novices' Steeple Chase (Class 1) |
| 18 Apr, 2020 | Newbury | The Dubai Duty Free Stakes (Class 1) (Registered As The Fred Darling Stakes) |
| 18 Apr, 2020 | Newbury | The Dubai Duty Free Finest Surprise Stakes (Class 1) (Registered As The John Porter Stakes) |
| 18 Apr, 2020 | Newbury | The Jlt Greenham Stakes (Class 1) |
| 24 Apr, 2020 | Sandown Park | The Bet365 Mile (Class 1) |
| 24 Apr, 2020 | Sandown Park | The Bet365 Gordon Richards Stakes (Class 1) |
| 24 Apr, 2020 | Sandown Park | The Bet365 Classic Trial (Class 1) |
| 25 Apr, 2020 | Sandown Park | The Bet365 Gold Cup Steeple Chase (Handicap) (Class 1) |
| 25 Apr, 2020 | Sandown Park | The Bet365 Celebration Steeple Chase (Class 1) |
| 29 Apr, 2020 | Ascot | The Meriebelle Stable Commonwealth Cup Trial (Class 1) |
| 29 Apr, 2020 | Ascot | The Longines Sagaro Stakes (Class 1) |
May
| Date | Course | Race |
| --- | --- | --- |
| 02 May, 2020 | Newmarket | The Qipco Jockey Club Stakes (Class 1) |
| 02 May, 2020 | Newmarket | The Qipco 2000 Guineas Stakes (Class 1) |
| 02 May, 2020 | Newmarket | The Qipco Palace House Stakes (Class 1) |
| 03 May, 2020 | Newmarket | The Qipco 1000 Guineas Stakes (Class 1) |
| 03 May, 2020 | Newmarket | The Qipco Dahlia Stakes (Class 1) |
| 06 May, 2020 | Chester | The Betway Chester Cup (Class 2 Heritage Handicap) |
| 07 May, 2020 | Chester | The Mbna Chester Vase (Class 1) |
| 07 May, 2020 | Chester | The Betway Huxley Stakes (Class 1) |
| 08 May, 2020 | Chester | The Boodles Diamond Ormonde Stakes (Class 1) |
| 09 May, 2020 | Ascot | The Totescoop6 Victoria Cup |
| 09 May, 2020 | Haydock Park | The Swinton Handicap Hurdle Race (Class 1) |
| 09 May, 2020 | Lingfield Park | Oaks Fillies' Trial Stakes (Listed) |
| 09 May, 2020 | Lingfield Park | Derby Trial Stakes (Listed) |
| 09 May, 2020 | Lingfield Park | The Chartwell Fillies' Stakes (Class 1) |
| 13 May, 2020 | York | The Tattersalls Musidora Stakes (Class 1) |
| 13 May, 2020 | York | The Duke Of York Clipper Logistics Stakes (Class 1) |
| 14 May, 2020 | York | Al Basti Equiworld Dante Stakes (Class 1) |
| 14 May, 2020 | York | Al Basti Equiworld Middleton Stakes (Class 1) |
| 15 May, 2020 | York | Matchbook Yorkshire Cup (Class 1) |
| 16 May, 2020 | Newbury | The Al Shaqab Lockinge Stakes (Class 1) |
| 16 May, 2020 | Newbury | The Al Rayyan Stakes (Class 1) (Registered As The Aston Park) |
| 21 May, 2020 | Sandown Park | The Matchbook Henry II Stakes (Class 1) |
| 21 May, 2020 | Sandown Park | The Matchbook Brigadier Gerard Stakes (Class 1) |
| 23 May, 2020 | Haydock Park | The Armstrong Aggregates Temple Stakes (Class 1) |
| 23 May, 2020 | Haydock Park | The Sandy Lane Stakes (Class 1) |
| 30 May, 2020 | Haydock Park | The Betway John Of Gaunt Stakes (Class 1) |
| 30 May, 2020 | Haydock Park | The Betway Pinnacle Stakes (Class 1) |
June
| Date | Course | Race |
| --- | --- | --- |
| 05 Jun, 2020 | Epsom Downs | The Investec Diomed Stakes (Class 1) |
| 05 Jun, 2020 | Epsom Downs | The Investec Oaks (Class 1) |
| 06 Jun, 2020 | Musselburgh | The William Hill Scottish Sprint Cup (A Heritage Handicap) |
| 06 Jun, 2020 | Epsom Downs | The Princess Elizabeth Stakes (Class 1) |
| 06 Jun, 2020 | Epsom Downs | The Investec Coronation Cup (Class 1) |
| 06 Jun, 2020 | Epsom Downs | The Investec Derby (Class 1) |
| 06 Jun, 2020 | Epsom Downs | The Investec Corporate Banking 'dash' (Heritage Handicap) (Class 2) |
| 16 Jun, 2020 | Ascot | The St James's Palace Stakes (Class 1) |
| 16 Jun, 2020 | Ascot | The Queen Anne Stakes (Class 1) |
| 16 Jun, 2020 | Ascot | The Coventry Stakes (Class 1) |
| 16 Jun, 2020 | Ascot | The King's Stand Stakes (Class 1) |
| 17 Jun, 2020 | Ascot | The Prince Of Wales's Stakes (Class 1) |
| 17 Jun, 2020 | Ascot | The Jersey Stakes (Class 1) |
| 17 Jun, 2020 | Ascot | The Queen Mary Stakes (Class 1) |
| 17 Jun, 2020 | Ascot | The Duke Of Cambridge Stakes (Class 1) |
| 17 Jun, 2020 | Ascot | The Royal Hunt Cup (Class 2 Heritage Handicap) |
| 18 Jun, 2020 | Ascot | The Gold Cup (Class 1) |
| 18 Jun, 2020 | Ascot | The Ribblesdale Stakes (Class 1) |
| 18 Jun, 2020 | Ascot | The Norfolk Stakes (Class 1) |
| 18 Jun, 2020 | Ascot | The Tercentenary Stakes (Class 1) |
| 18 Jun, 2020 | Ascot | The Britannia Stakes (Class 2 Heritage Handicap) |
| 19 Jun, 2020 | Ascot | The King Edward VII Stakes (Class 1) |
| 19 Jun, 2020 | Ascot | The Coronation Stakes (Class 1) |
| 19 Jun, 2020 | Ascot | The Albany Stakes (Class 1) |
| 19 Jun, 2020 | Ascot | The Commonwealth Cup (Class 1) |
| 20 Jun, 2020 | Ascot | The Diamond Jubilee Stakes (Class 1) |
| 20 Jun, 2020 | Ascot | The Hardwicke Stakes (Class 1) |
| 20 Jun, 2020 | Ascot | The Wokingham Stakes (Class 2 Heritage Handicap) |
| 27 Jun, 2020 | Newcastle | The Betfred Chipchase Stakes (Class 1) |
| 27 Jun, 2020 | Newcastle | The Northumberland Plate (Heritage Handicap) |
| 27 Jun, 2020 | Newmarket | The Betway Criterion Stakes (Class 1) |
July
| Date | Course | Race |
| --- | --- | --- |
| 04 Jul, 2020 | Haydock Park | The Bet365 Lancashire Oaks (Class 1) |
| 04 Jul, 2020 | Haydock Park | The Bet365 Old Newton Cup (Class 2 Heritage Handicap) |
| 04 Jul, 2020 | Sandown Park | The Coral-eclipse (Class 1) (British Champions Series) |
| 04 Jul, 2020 | Sandown Park | The Coral Charge (Class 1) |
| 09 Jul, 2020 | Newmarket | The Princess Of Wales's Arqana Racing Club Stakes (Class 1) |
| 09 Jul, 2020 | Newmarket | The Arqana July Stakes (Class 1) |
| 09 Jul, 2020 | Newmarket | The Bahrain Trophy (Class 1) |
| 09 Jul, 2020 | Newmarket | The Bet365 Handicap Stakes (Class 2 Heritage Handicap) |
| 10 Jul, 2020 | Newmarket | The Duchess Of Cambridge Stakes (Sponsored By Bet365) (Class 1) |
| 10 Jul, 2020 | Newmarket | The Tattersalls Falmouth Stakes (British Champions Series) |
| 10 Jul, 2020 | York | The Unibet Summer Stakes (Class 1) |
| 11 Jul, 2020 | Ascot | The Fred Cowley Mbe Memorial Summer Mile Stakes (Class 1) |
| 11 Jul, 2020 | Newmarket | The Darley July Cup (Class 1) |
| 11 Jul, 2020 | Newmarket | The Bet365 Superlative Stakes (Class 1) |
| 11 Jul, 2020 | Newmarket | The Bet365 Bunbury Cup (Class 2 Heritage Handicap) |
| 11 Jul, 2020 | York | The John Smith's Cup (Class 2 Heritage Handicap) |
| 18 Jul, 2020 | Newbury | The Hackwood Stakes (Class 1) |
| 25 Jul, 2020 | Ascot | The King George VI And Queen Elizabeth Stakes (Sponsored By Qipco) (Class 1) |
| 25 Jul, 2020 | Ascot | The Princess Margaret Stakes (Class 1) |
| 25 Jul, 2020 | Ascot | The Gigaset International Stakes (Class 2 Heritage Handicap) |
| 25 Jul, 2020 | York | The Sky Bet York Stakes (Class 1) |
| 28 Jul, 2020 | Goodwood | The Qatar Lennox Stakes (Class 1) |
| 28 Jul, 2020 | Goodwood | The Qatar Vintage Stakes (Class 1) |
| 28 Jul, 2020 | Goodwood | The Qatar Goodwood Cup (Class 1) |
| 29 Jul, 2020 | Goodwood | The Markel Insurance Molecomb Stakes (Class 1) |
| 29 Jul, 2020 | Goodwood | The Qatar Sussex Stakes (Class 1) |
| 30 Jul, 2020 | Goodwood | The Qatar Gordon Stakes (Class 1) |
| 30 Jul, 2020 | Goodwood | The Qatar Richmond Stakes (Class 1) |
| 30 Jul, 2020 | Goodwood | The Qatar Nassau Stakes (Class 1) |
| 31 Jul, 2020 | Goodwood | The Qatar King George Stakes (Class 1) |
| 31 Jul, 2020 | Goodwood | Glorious Stakes (Class 1) |
| 31 Jul, 2020 | Goodwood | The Bonhams Thoroughbred Stakes (Class 1) |
| 31 Jul, 2020 | Goodwood | Golden Mile (Class 2 Heritage Handicap) |
August
| Date | Course | Race |
| --- | --- | --- |
| 01 Aug, 2020 | Goodwood | The Markel Insurance Lillie Langtry Stakes (Class 1) |
| 01 Aug, 2020 | Goodwood | The Qatar Stewards' Cup (Class 2 Heritage Handicap) |
| 08 Aug, 2020 | Newmarket | Sweet Solera Stakes (Class 1) |
| 08 Aug, 2020 | Haydock Park | Rose Of Lancaster Stakes (Class 1) |
| 13 Aug, 2020 | Salisbury | Sovereign Stakes (Class 1) |
| 15 Aug, 2020 | Newbury | The Hungerford Stakes (Class 1) |
| 15 Aug, 2020 | Newbury | The Geoffrey Freer Stakes (Class 1) |
| 19 Aug, 2020 | York | The Juddmonte International Stakes (Class 1) |
| 19 Aug, 2020 | York | Great Voltigeur Stakes (Class 1) |
| 19 Aug, 2020 | York | The Tattersalls Acomb Stakes (Class 1) |
| 20 Aug, 2020 | York | The Darley Yorkshire Oaks (Class 1) |
| 20 Aug, 2020 | York | Lowther Stakes (Class 1) |
| 21 Aug, 2020 | York | The Weatherbys Hamilton Lonsdale Cup (Class 1) |
| 21 Aug, 2020 | York | The Al Basti Equiworld Gimcrack Stakes (Class 1) |
| 21 Aug, 2020 | York | The Coolmore Nunthorpe Stakes (Class 1) |
| 22 Aug, 2020 | York | The Sky Bet City Of York Stakes (Class 1) |
| 22 Aug, 2020 | York | The Strensall Stakes |
| 22 Aug, 2020 | York | The Ebor (Class 2 Heritage Handicap) |
| 22 Aug, 2020 | Sandown Park | The Solario Stakes (Class 1) |
| 22 Aug, 2020 | Sandown Park | The Atalanta Stakes (Class 1) |
| 29 Aug, 2020 | Goodwood | The Prestige Stakes (Class 1) |
| 29 Aug, 2020 | Goodwood | The Celebration Mile (Class 1) |
| 29 Aug, 2020 | Windsor | The Winter Hill Stakes (Class 1) |
| 30 Aug, 2020 | Goodwood | The Weatherbys Bank Supreme Stakes (Class 1) |
September
| Date | Course | Race |
| --- | --- | --- |
| 03 Sep, 2020 | Salisbury | The Bathwick Tyres Dick Poole Fillies' Stakes |
| 05 Sep, 2020 | Haydock Park | The 32red Sprint Cup (Class 1) |
| 05 Sep, 2020 | Haydock Park | The 32red Superior Mile (Class 1) |
| 05 Sep, 2020 | Kempton Park | The September Stakes (Class 1) |
| 05 Sep, 2020 | Kempton Park | The Sirenia Stakes (Class 1) |
| 10 Sep, 2020 | Doncaster | The DFS Park Hill Stakes (Class 1) |
| 10 Sep, 2020 | Doncaster | The May Hill Stakes (Class 1) |
| 11 Sep, 2020 | Doncaster | The Japan Racing Association Sceptre Stakes (Class 1) |
| 11 Sep, 2020 | Doncaster | The Doncaster Cup (Class 1) |
| 11 Sep, 2020 | Doncaster | The Flying Childers Stakes (Class 1) |
| 12 Sep, 2020 | Doncaster | The Park Stakes (Class 1) |
| 12 Sep, 2020 | Doncaster | The Champagne Stakes (Class 1) |
| 12 Sep, 2020 | Doncaster | The William Hill St Leger Stakes (Class 1) |
| 19 Sep, 2020 | Ayr | The William Hill Firth Of Clyde Stakes (Class 1) |
| 19 Sep, 2020 | Ayr | The William Hill Ayr Gold Cup (Heritage Handicap) (Class 2) |
| 19 Sep, 2020 | Newbury | The Dubai Duty Free Legacy Cup (Class 1) |
| 19 Sep, 2020 | Newbury | The Dubai International Airport World Trophy (Class 1) |
| 19 Sep, 2020 | Newbury | The Dubai Duty Free Mill Reef Stakes (Class 1) |
| 24 Sep, 2020 | Newmarket | The Tattersalls Stakes (Class 1) |
| 25 Sep, 2020 | Newmarket | The Shadwell Joel Stakes (Class 1) |
| 25 Sep, 2020 | Newmarket | The Shadwell Rockfel Stakes (Class 1) |
| 26 Sep, 2020 | Newmarket | The Juddmonte Royal Lodge Stakes (Class 1) |
| 26 Sep, 2020 | Newmarket | The Juddmonte Cheveley Park Stakes |
| 26 Sep, 2020 | Newmarket | The Juddmonte Middle Park Stakes (Class 1) |
| 26 Sep, 2020 | Newmarket | The Cambridgeshire (Class 2 Heritage Handicap) |
October
| Date | Course | Race |
| --- | --- | --- |
| 03 Oct, 2020 | Ascot | The Gigaset Cumberland Lodge Stakes (Class 1) |
| 03 Oct, 2020 | Ascot | The John Guest Bengough Stakes (Class 1) |
| 03 Oct, 2020 | Ascot | The Totescoop6 Challenge Cup (Class 2 Heritage Handicap) |
| 03 Oct, 2020 | Newmarket | The Kingdom Of Bahrain Sun Chariot Stakes (Class 1) |
| 09 Oct, 2020 | Newmarket | The Fillies' Mile (Class 1) |
| 09 Oct, 2020 | Newmarket | The Dubai Oh So Sharp Stakes (Class 1) |
| 09 Oct, 2020 | Newmarket | The Dubai Cornwallis Stakes (Class 1) |
| 09 Oct, 2020 | Newmarket | The Dubai Challenge Stakes (Class 1) |
| 09 Oct, 2020 | Newmarket | The Old Rowley Cup (Class 2 Heritage Handicap) |
| 09 Oct, 2020 | Chepstow | The Totepool Silver Trophy Handicap Hurdle Race |
| 10 Oct, 2020 | Newmarket | The Dubai Dewhurst Stakes (Class 1) |
| 10 Oct, 2020 | Newmarket | The Dubai Darley Stakes (Class 1) |
| 10 Oct, 2020 | Newmarket | The Dubai Autumn Stakes (Class 1) |
| 10 Oct, 2020 | Newmarket | The Cesarewitch (Heritage Handicap) (Class 2) |
| 10 Oct, 2020 | Chepstow | The Totepool Persian War Novices' Hurdle Race (Class 1) |
| 17 Oct, 2020 | Ascot | The Queen Elizabeth II Stakes Sponsored By Qipco (Class 1) |
| 17 Oct, 2020 | Ascot | The Qipco British Champions Sprint Stakes (Class 1) |
| 17 Oct, 2020 | Ascot | The Qipco British Champions Long Distance Cup (Class 1) |
| 17 Oct, 2020 | Ascot | The Qipco Champion Stakes (Class 1) |
| 17 Oct, 2020 | Ascot | The Qipco British Champions Fillies & Mares Stakes (Class 1) |
| 24 Oct, 2020 | Doncaster | The Racing Post Trophy (Class 1) |
| 24 Oct, 2020 | Newbury | The Worthington's Stakes (Class 1) (Registered As The Horris Hill Stakes) |
| 24 Oct, 2020 | Newbury | The Worthington's Victoria Club Stakes (Class 1) (Registered As The St Simon Stakes) |
| 25 Oct, 2020 | Aintree | The Monet's Garden Old Roan Steeple Chase (Class 1) |
| 31 Oct, 2020 | Ascot | The Sodexo Gold Cup Handicap Steeple Chase (Class 1) |
| 31 Oct, 2020 | Wetherby | The Bet365 Charlie Hall Steeple Chase (Class 1) |
| 31 Oct, 2020 | Wetherby | The Bet365 West Yorkshire Hurdle Race (Class 1) |
November
| Date | Course | Race |
| --- | --- | --- |
| 03 Nov, 2020 | Exeter | The 188bet Haldon Gold Cup Steeple Chase (A Limited Handicap) |
| 07 Nov, 2020 | Wincanton | The Elite Hurdle Race (Class 1) |
| 07 Nov, 2020 | Wincanton | The Rising Stars Novices' Steeple Chase (Class 1) |
| 13 Nov, 2020 | Cheltenham | The Hyde Novices' Hurdle Race (Class 1) |
| 14 Nov, 2020 | Cheltenham | The BetVictor Gold Cup Steeple Chase (A Handicap) |
| 14 Nov, 2020 | Cheltenham | The Betvictor Handicap Steeple Chase (Class 1) |
| 14 Nov, 2020 | Cheltenham | The Jcb Triumph Hurdle Trial (Class 1) |
| 15 Nov, 2020 | Cheltenham | The Stanjames.com Greatwood Hurdle Race (A Handicap) (Class 1) |
| 15 Nov, 2020 | Cheltenham | The Racing Post Arkle Trophy Trial Novices' Steeple Chase (Class 1) |
| 15 Nov, 2020 | Cheltenham | The Sky Bet Supreme Trial Novices' Hurdle Race (Class 1) |
| 15 Nov, 2020 | Cheltenham | The Shloer Cheltenham Steeple Chase (Class 1) |
| 21 Nov, 2020 | Ascot | The Coral Hurdle Race (Class 1) |
| 21 Nov, 2020 | Ascot | The Christy 1965 Steeple Chase (Class 1) |
| 21 Nov, 2020 | Haydock Park | The Betfair Exchange Handicap Hurdle Race |
| 21 Nov, 2020 | Haydock Park | The Betfair Steeple Chase (Class 1) |
| 27 Nov, 2020 | Newbury | The Ladbrokes Long Distance Hurdle Race (Class 1) |
| 27 Nov, 2020 | Newbury | The Ladbrokes Novices' Steeple Chase (Class 1) |
| 28 Nov, 2020 | Newbury | The Ladbrokes Trophy Steeple Chase (Class 1) |
| 28 Nov, 2020 | Newbury | The Ladbrokes John Francome Novices' Chase (Class 1) |
| 28 Nov, 2020 | Newcastle | The Stanjames.com Fighting Fifth Hurdle Race (Class 1) |
December
| Date | Course | Race |
| --- | --- | --- |
| 04 Dec, 2020 | Sandown Park | The Neptune Investment Management Novices' Hurdle Race (Class 1) |
| 05 Dec, 2020 | Aintree | The Becher Handicap Steeple Chase (Class 1) |
| 05 Dec, 2020 | Sandown Park | The Betfair Tingle Creek Steeple Chase (Class 1) |
| 05 Dec, 2020 | Sandown Park | The Henry Viii Novices' Steeple Chase (Class 1) |
| 06 Dec, 2020 | Huntingdon | The Betfred Peterborough Steeple Chase (Class 1) |
| 11 Dec, 2020 | Cheltenham | The Unicoin Group Handicap Steeple Chase (Class 1) |
| 12 Dec, 2020 | Cheltenham | The Albert Bartlett Bristol Novices' Hurdle Race (Class 1) |
| 12 Dec, 2020 | Cheltenham | The Caspian Caviar Gold Cup (A Handicap Steeple Chase) |
| 12 Dec, 2020 | Cheltenham | The Stanjames.Com International Hurdle Race (Class 1) |
| 12 Dec, 2020 | Doncaster | The Bet365 December Novices' Steeple Chase (Class 1) |
| 12 Dec, 2020 | Doncaster | The Bet365 Summit Juvenile Hurdle Race (Class 1) |
| 19 Dec, 2020 | Ascot | The Sky Bet Supreme Trial Novices' Hurdle Race (Class 1) (Registered As The Kennel Gate) |
| 19 Dec, 2020 | Ascot | The JLT Long Walk Hurdle Race (Class 1) |
| 19 Dec, 2020 | Ascot | The Wessex Youth Trust Handicap Hurdle Race (Class 1) |
| 26 Dec, 2020 | Kempton Park | The 32red Kauto Star Novices' Steeple Chase (Class 1) |
| 26 Dec, 2020 | Kempton Park | The 32red Christmas Hurdle Race (Class 1) |
| 26 Dec, 2020 | Kempton Park | The 32red King George VI Steeple Chase (Class 1) |
| 26 Dec, 2020 | Wetherby | The 188bet Rowland Meyrick Handicap Steeple Chase |
| 27 Dec, 2020 | Chepstow | The Coral.Co.Uk Future Champions Finale Juvenile Hurdle Race |
| 27 Dec, 2020 | Chepstow | The Coral Welsh Grand National (A Handicap Steeple Chase) |
| 27 Dec, 2020 | Kempton Park | The 32red.com Wayward Lad Novices' Steeple Chase (Class 1) |
| 27 Dec, 2020 | Kempton Park | The 32red Desert Orchid Steeple Chase (Class 1) |
| 28 Dec, 2020 | Newbury | The Challow Novices' Hurdle Race (Class 1) |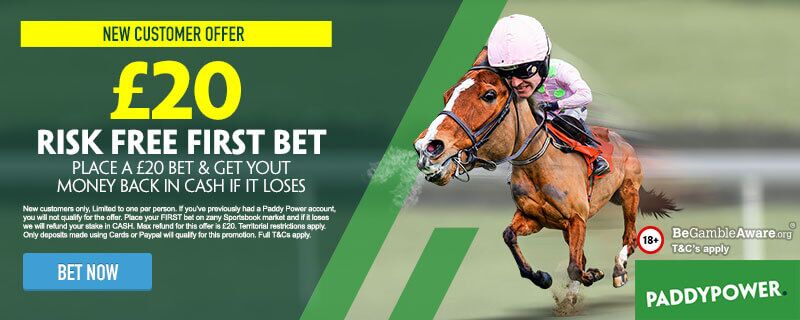 Where To Bet On Horse Racing In 2020
Here at Bet & Skill we strive to bring you the very best bookmakers and free bets for you to enjoy on horse racing across the year.
Head to our
Bookmakers page
to find in-depth reviews of all the biggest names in UK sports betting, as well as finding plenty of free bets by
clicking here
.
Looking for the
best free bets
for UK and international punters players. We have selected for you the best offers,
promo codes
and welcome bonuses from trusted and reputable
betting sites
! Just click the image below to access the largest collection of free bets! Choose your favourite offer, click the 'Claim' button and enjoy your betting bonus in a few simple steps!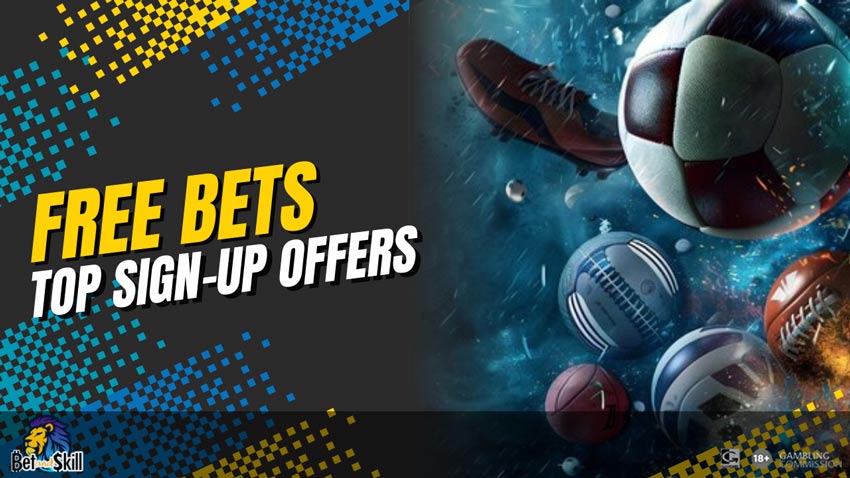 SHARE IT WITH YOUR FRIENDS
Let your friends know about this article! Share it on your favourite social media!