Horse racing
is comfortably one of the most bet on sports in the country, but when it comes to the abbreviations and terms associated with it, you're looking at an encyclopaedia sized guide. For the novice, that's incredibly daunting. But there really is nothing to fear. Most horse racing terms and abbreviations are relatively easy to understand. Here's our ultimate glossary to all the key terms, words and phrases associated with horse
racing betting
…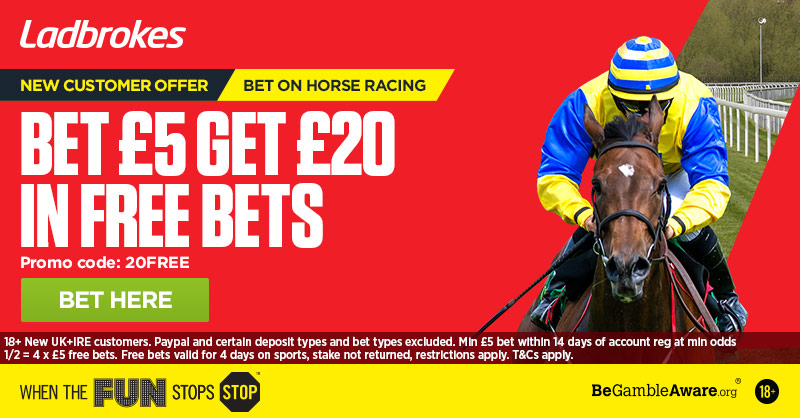 HORSE RACING BETTING TERMS: ON THE RACECARD
We'll start with the
racecard
as that's ultimately where we all start when it comes to betting.
A
horse racing
racecard has all manner of abbreviations to signify everything from form to whether it's wearing blinkers.
We've broken down the various aspects of a
racecard
below, alongside their meaning...
Form
●
1-9
: Numbers on a racecard highlight the horse's form with each number representing the finishing position in previous races.
●
0
: A zero indicates the horse finished outside the top nine of a race.
●
-
: A dash simply separates years in the form guide.
●
/
: A slash separates seasons in the form guide.
●
P
: The letter P indicates a horse pulled up in a previous race.
●
R
: This represents a horse refused to take a fence or race in a previous run.
●
F
: An F on a racecard tells you the horse fell during a race.
●
BD
: BD signifies a horse was brought down during a race.
●
U
: A U indicates the horse has previously unseated the rider.
Horse
●
C
: This means the horse has won a race on this particular course.
●
D
: The horse has enjoyed a win over the same distance previously.
●
CD
: A horse has won on the same course and over the same distance before.
●
BF
: This signifies the horse was a beaten favourite previously.
●
OR
: This stands for official rating and is the official rating from the British Horseracing Authority.
Horse's Headgear
●
h
: This is a sign the horse is wearing a hood.
●
b
: The horse is wearing blinkers.
●
p
: Cheekpieces are being worn by the horse.
●
v
: The horse is wearing a visor.
●
t
: The horse is wearing a tongue-tie.
●
e
: An eye good is worn by the horse.
●
Ht
: The horse is wearing a hood and tongue-tie.
●
e/c
: The horse has an eyecover.
●
e/s
: An eyeshield is being worn by the horse.
Going
●
f or fm
: Firm ground
●
g or gd
: Good ground
●
hd
: Hard ground
●
hy or hvy
: Heavy ground
●
s or sft
: Soft ground
●
stand
: Standard AW
Race Types
●
AW
: All Weather
●
Ch
: Chase
●
Cls
: Class
●
Div
: Divisional
●
Gd
: Grade 1, 2 or 3 in jump racing
●
Gp
: Group 1, 2 or 3 in flat racing
●
Hcap
: Handicap
●
H
: Hurdle
●
List
: Listed
●
Mdn
: Maiden
●
NHF
: National Hunt Flat
●
Nov
: Novice
HORSE RACING DEFINITION
Below you'll find a list of definitions often found within our horse racing tips and often within
bookmaker
guides.
All-Weather
All-Weather is a type of artificial track that can be ridden on through all types of weather.
Antepost
Antepost is a type of bet placed on a race that takes place in the future.
Bridle
The equipment over a horse's head which is used to control it.
Broke Down
A term used to highlight a horse has suffered an injury during a race.
Brought Down
This is a scenario that occurs when a horse falls and impedes another as it does so.
Blinkers
A piece of headwear which aims to limit the horse's peripheral vision and help it focus on the run and fences ahead.
Boxed In
During a race a scenario might occur when a horse is boxed in. This is when a horse can't overtake because it is being blocked in by the field around it.
Back Straight
The back straight is the stretch of straight course on the side furthest from the grandstand.
Classic
The Classics are a group of prestigious races in Flat racing that are open to horses aged above three. The Classics include the 2,000 Guineas, the 1,000 Guineas, the Oaks, The Derby and the St Leger.
Distance
The margin in which a horse has won a race.
Dam
A horse's mother.
Damsire
The maternal grandfather of a horse.
Each-way
An each-way bet is a bet that involved half your stake being placed on the horse to win the race and half the bet being placed on a horse to place, ie finish within the top three positions.
Flat Racing
Racing without jumps.
Furlong
A unit of measurement on a racecourse. A furlong is 220 yards.
Favourite
The horse tipped to win the race with the shortest odds.
Filly
A female horse aged four years and under.
Gelding
A horse that has been castrated.
Going
The condition of the racecourse's surface.
Handicap
A race in which horse's are given weights dependent on their rating.
Juvenile
A horse that is two-years-old.
Maiden
A horse that hasn't yet won a race.
Mare
A female horse aged over 5-years-old.
Non Runner
A horse that was originally scheduled to run but has been withdrawn.
National Hunt
A type of racing that involves jumps.
Stallion
A male horse that is a breeder.
Starting Price (SP)
The odds of a horse at the time of the race starting.
Sire
The father of a horse.
Trainer
The person who is looking after the horse and training it.
Wanna know
how to study the racing form
? We got you covered!
SHARE IT WITH YOUR FRIENDS
Let your friends know about this article! Share it on your favourite social media!
Related posts

Please tell us what you think about
"Horse Racing Betting Terms & Abbreviations"