Grosvenor Million Pound Picks: Predict 10 Goalscorers, Win £1 Million Jackpot
The Million Pound Picks (formerly named Grosvenor Goals) is a weekly free-to-play Premier League prediction game from Grosvenor Sport. Anyone with enough foresight to correctly guess the 10 first goalscorers wins the £1 million jackpot, but there are cash and free bet rewards available even if you miss. This article cotain all the info you need to know and our Grosvenor Million Pound Picks predictions!
How to play the Million Pound Picks game
You need to be signed up and logged in to Grosvenor Sport to play. New to Grosvenor? Open a new account via this special link, you will also receive a fantastic sign-up offer.
Go to 'Promotions' and click on the Million Pound Picks banners
Predict 10 first goalscorers from 10 Premier League games every week (if there aren't enough top-flight matches, you will also see Championship games).
Don't forget that the Million Pound Picks game is absolutely 100% free to play. No deposit required, nothing to lose, no strings attached. If you've got a Grosvenor Sport account, you just need to log in, make your picks and cross your fingers.


Grosvenor Sport Million Pound Picks is an exciting promo which puts your predictions skills to the test. While guessing the first 10 goalscorers in 10 different fixtures is no easy feat, with such generous prizes and the fact that it is free to play, we think this is definitely something worth trying out.
Our Million Pound Picks Predictions
Every week, our tipsters will share their predictions here. Feel free to copy them or take inspiration to complete the list of your ten first goal scorers.
The Prizes: What Can I win?
Should you correctly predict all the 10 first goalscorer of selected games, you will win the top prize of £1 million. Anyway, this is not the only prize you can win every week.
Grosvenor Sport dish out a weekly cash consolation of £2,000 that goes to the best player of the gameweek and a £10 free bet if 3 of your selected players score the first goal.
£1,000,000 – 10 correct first goalscorers
£2,000 – most correct first goalscorers in a Gameweek
£10 Free Bet – 3 or more correct first goalscorers
When can I enter my predictions?
The Grosvenor Million Pound Picks promotion will run for every gameweek throughout the Premier League season.
Please consider that the game will usually run across Saturday and Sunday, with a Monday night game included if there is one. You can enter your predictions from Wednesday up to 5 minutes before the first kick-off.
What happens if my chosen player doesn't start?
You might have seen your chosen player isn't in the starting line-up. Don't worry.. you will not miss out on big prizes because of Pep Guardiola's wheel of rotation!
You can edit every pick up to 5 minutes before each individual kick-off.
Where can I find the best First Goalscorer predictions?
Every week, our team of expert here at BetAndSkill, share their Premier League tips, including goalscorer predictions on every match.
We strongly recommended to take a look at our tips!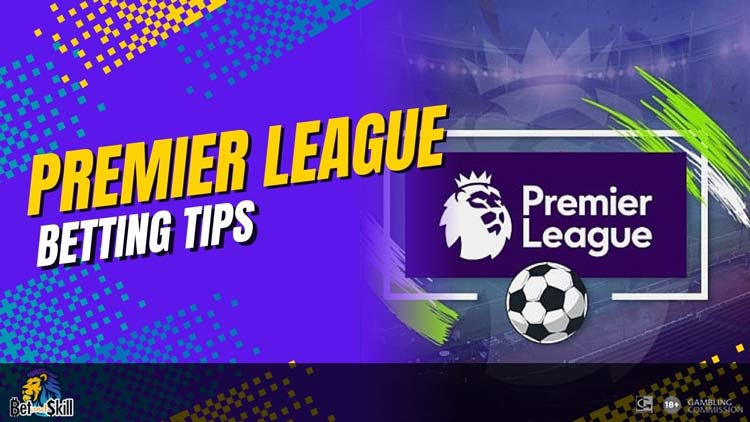 Furthermore, you will notice every possible goalscorer has one, two or three stars next to their name. Footballers with three stars are the most-picked players.
Frequently Asked Questions
Can I bet on "No Goalscorers"?
Yes, you can. If you are expecting a goalless draw, you can select the "No goalscorer" option.
What if the first goal is an own-goal?
If an own goal is scored first in a game with multiple goals, it's the next goal that will count towards Million Pound Picks.
What if multiple players are tied on points?
The game also has a tie-breaker. After making your Million Pound Picks, you will also be asked to guess the combined amount of yellow cards and corners awarded during that gameweek.
In the event of a tie for the £1,000,000 or £2,000 prize, the closest tie-break answer will be used to decide the winner.
This way the prizes will be split only if multiple players score the same amount of points and have the same tie-breaker answer (an almost impossible eventuality).
Is Million Pound Picks a no deposit offer?
Yes, it is. You don't need to make any deposit or fulfill wagering requirements in order to be eligible to play the weekly game. Anyway, customers are limited to one entry per person per week.
Anyway, if you are looking for no deposit free bets, we recommend to visit our special section by clicking the banner below.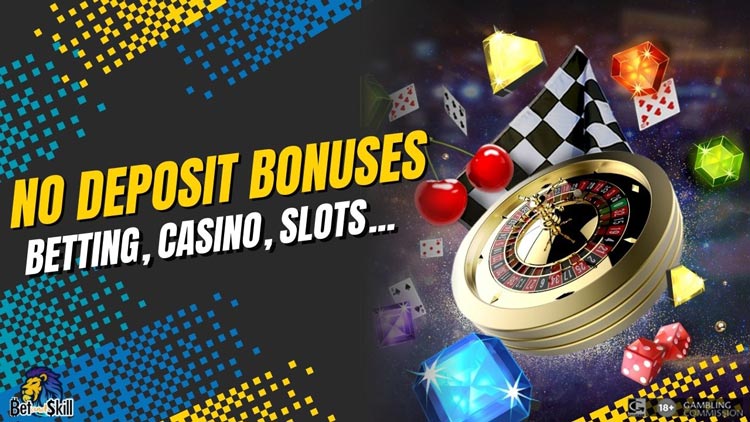 Can I also get a welcome offer at Grosvenor?
Of course, you can. Regardless you play the Million Pound Picks, Grosvenor Sport reward their players with a fantastic sign-up bonus. Take a look below..
Are there more free-to-play prediction games?
Predictor games and betting competitions have become hugely popular as a method to welcome new customers to their sites and begin betting on football fixtures and horse racing.
Super 6 remains the biggest free-to-play betting promotion in the business but many top UK bookmakers have launched their own prediction game including 888sport's Up For 8, Ladbrokes 1-2-Free, Coral Football Super Series and Betway 4 To Score.
Everyone loves a free bet and that's essentially what these prediction games boil down to, so make the most of your free hits every weekend as we pick out the best of the rest.
Customers must be aged 18 or over in order to be eligible for these promotion, while terms and conditions apply.
Terms and Conditions
The Promotional Period will be split into separate weeks the "Gameweek(s)".
The Promoter will decide the Gameweek schedule and which 10 football matches ("(the "Selected Matches") will be included in each Gameweek.
A maximum of 1 entry to the Promotion is available per person, per Gameweek. In the event that there is a breach of this term, only the account with the first initial entry made per Gameweek will be considered.
Customers must choose a player in each of the Selected Matches in that Gameweek, plus their tie-break answer, and submit their selections.
Customers can submit their selections up until 5 minutes before the scheduled kick-off time of the first Selected Match.
Customers can change their chosen players up until 5 minutes before the scheduled kick-off time of each Selected Match.
If a customer chooses a player who plays no part in his team's respective fixture, then the customer cannot possibly win the £1 Million First Scorer Jackpot.
If all the customer's selected players in a Gameweek score the 'first' goal (not including own goals) in their respective matches, then the customer will win the £1 Million First Scorer Jackpot.
If a customer has the most correct First Goalscorers in their respective matches, then the customer will win the £2,000 Prize.
In the event of a tie with one or more entrant for either the £1,000,000 or the £2,000 prizes, closest tie-break answer will be used to decide the winner.
If a customer successfully selects three or more first goal scorers, they will win a £10 Free Bet to use on the Grosvenorsport.com Website
Adjudication of First Goalscorers, will be based on the official match results posted by Betradar - https://ls.betradar.com/.
Own goals are not included as a goal for the Promotion (for a first goal scorer). Where an own goal is the first goal scored in a match, the next goal scored that is not an own goal will be used for settlement for the purpose of the Promotion. For the avoidance of doubt, if an own goal is the only goal scored in a Selected Match, the winning selection in that match would be 'no goal-scorer'.
For any Selected Matches that take place in cup competitions, only goals scored in regular time (including injury time) count for the purposes of the promotion. Goals scored in 'Extra Time' and/or 'Penalty Shoot Outs' do not count.
Best efforts will be made to ensure all eligible players are available for selection, but the Promoter does not accept responsibility for any player that is not available for selection within the Million Pound Picks game.
If a player is transferred to another team after a Gameweek has begun, any original selections submitted for the player to score in the original fixture will stand. In this instance the customer should use the 'change player' option to alter their selection no later than 5 minutes before the scheduled kick-off of that game.
Prizes T&Cs
£1 Million First Goalscorer Jackpot & £2,000 prize for most correct First Goalscorers selected.
The £1 Million First Scorer Jackpot amount will be £1 Million for each Gameweek. In the event the jackpot amount is not won in a Gameweek it will not roll over into any subsequent Gameweek.
In the event of a tie with one or more entrant for either the £1,000,000 or the £2,000 prizes, closest tie-break answer will be used to decide the winner.
All ten of the Selected Matches must be completed in full for the £1 Million First Scorer Jackpot prize to be available, unless a valid first scorer has already been determined in the match before the abandonment takes place, in which case the match will be valid.
Any postponement, cancellation or abandonment of a Selected Match before the first scorer has been confirmed will automatically invalidate the Gameweek and the £1 Million First Scorer Jackpot & £2,000 Prize for most correct First Goalscorers prizes will be withdrawn from that Gameweek.
There is no cash or other alternative to the stated or awarded prizes in whole or in part. The prizes are not transferable. The Promoter reserves the right to substitute the prizes for a prize of equivalent or greater monetary value if this is deemed necessary.
It may take up to 20 business days for payment and delivery of Jackpot prizes to winners, however, payment may be delayed beyond this time due to unforeseen circumstances or on-going investigations into the validity of the claim(s) made.
Prize winners will be notified by email and/or phone. It is the customer's responsibility to ensure that their contact details are up to date on their Website account.