There are many reasons as to why online casinos offer free spins these days. In fact, few of us register for a site without some form of offer to enjoy. One of the first ways to
earn free spins
however was by simply
adding a card to your account
, and it's an offer that is still given sporadically to this day. It's a good offer to play when used wisely and below you'll find all you need to know about free spins for adding a card...
What Are Free Spins For Adding Cards?
This type of offer is one that's very easy to understand. Essentially, an online casino will offer you free spins in return for you adding a payment card to your betting account.
This essentially works as a
no deposit free spins offer
as you in fact don't have to deposit any money for you to earn the free spins.
It's the thought of the bookmaker that by adding a card to your account you'll then start playing with them. Of course, that may be the case, however you have no obligation to.
Once you've added a card with this offer you'll then receive your free spins which you can then play with.
The number of free spins you can enjoy will vary from casino to casino, with some offering 10 and others offering up to 100.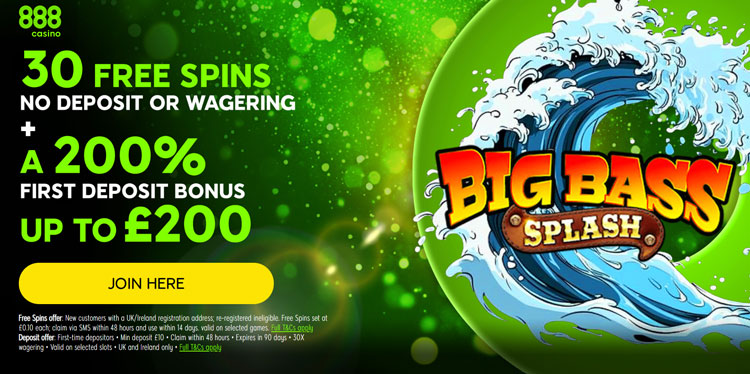 Where To Get Free Spins For Adding Cards
Free Spins for adding cards are no way near as prominent as they used to be, so you don't come across them too often.
However, a number of
online casinos
will still offer them and you'll find all the very finest on our
Casino Promo & Bonus page
.
Here you'll find the latest free spin offers around from the top casinos from across the UK while the table below will collate all the free spins offers that you can activate by adding a card.
What Can I Use My Free Spins On?
What you can use free spins on will generally vary dependent on the offer. All will have their own terms and conditions and within that could include the games in which you can play.
In some cases you may only be able to play the free spins on a specific slot, such as
Starburst
or Age Of Gods, while others could be an entire
slot site
or casino, including roulette.
Why Play Free Spins For Adding Cards
Playing these free spins have a number of benefits, the first being you aren't required to make a deposit. There's no need for you to bet £10 to earn £10 in free bets - all you need to do is enter a few details.
If you don't want to spend any money with a casino, it's important you do stay disciplined and avoid then making a deposit and playing. However, if you're planning on signing up to a casino anyway, this type of free spins wager is ideal to practice playing slots or roulette before making your first deposit and playing for real.
Online casinos are incredibly safe and secure these days, certainly the ones in which we work with, so there's absolutely no need to worry about inserting your card details into a site. They will remain completely safe.
Things To Note About Free Spins For Adding Cards
Like with any free spins offer there are always certain terms and conditions with each offer. These can vary from offer to offer but will usually include certain wagering requirements.
This means that if you do receive winnings from your free bet, you will have to rewager them a number of times before you can withdraw the amount.
Additionally, there may also be minimum odds in which you can use your free spins as well as what games you can in fact play.
It's always worth reading the terms and conditions of an offer before signing up.
SHARE IT WITH YOUR FRIENDS
Let your friends know about this article! Share it on your favourite social media!
Related posts
Please tell us what you think about
"Free Spins For Adding Cards - Win Real Money"