What Is Each Way Betting? Your Complete Guide
You're probably familiar with the term each-way, if you're exploring the horse racing betting markets, you can't really escape it. Knowing what each way is and means however is totally different. If you're looking to make your way in horse racing betting, then it's a term you really should be aware of. Here at Bet & Skill our expert team can help and below you'll find
all you need to know about each way betting
, including what it is and how it works...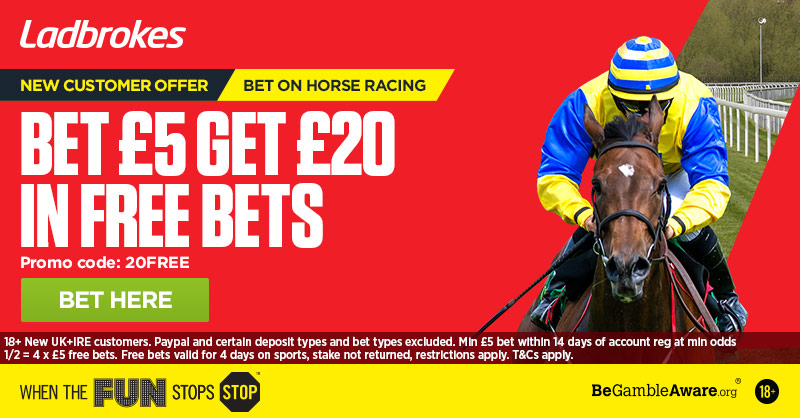 What Is Each Way Betting?
Each way betting is incredibly common and a really simple and useful type of bet for those who want a punt on the
horse racing
.
It's essentially a bet that rolls two markets into one, offering almost a type of insurance on the horse you're backing.
It involves doubling your stake with an each way bet being one that is
betting on a horse to win OR to place
.
Placing is a term used for a horse that finishes in a top position, this can vary from bookmaker to book, and depending on the number of horses running but you will often find this is the top three.
How Does An Each-Way Bet Work?
An each way bet works relatively simply. In order to place one, you simply add a horse selection to your bet slip, as you would a bet on a horse to win, and then check the Each Way selection in the bet slip.
This is where things then begin to slightly differ. By checking the Each Way selection, you are then backing a horse to either win or place. This is ultimately then placing a bet on two different markets, and therefore
the stake you wish to play will double
.
For Example:
Let's say you wanted to place an each way bet on a horse at the Grand National with odds of 10/1.
If you wanted to place a £5 each way bet, your total stake would be £10, with £5 covering the to win aspect of the bet, and £5 on the to place bet.
If the horse then finishes first, both aspects of your bet would win, as it will have both won the race and placed. If your horse was to finish second or third, you would only win the each way part of your bet, losing the £5 stake you placed on the to win bet.
How To Calculate Each Way Winnings
Calculating the winnings of an each way bet can be a little more complex as each way winnings are a proportion of the initial to win odds.
The proportion is usually noted within the race market, alongside how many places that they will pay out. This will then allow you to calculate your return if the bet wins.
For Example:
Going back to the example wager above, you might wish to bet £5 each way on a 10/1 shot at the
Grand National
.
The bookmaker you're playing with is paying out three places and with each way fraction at 1/5. This means your each way winnings will be one fifth of the initial odds.
Let's say the horse finishes first so you need to calculate both aspects of your bet.
To Win Bet: This bet is easy to calculate. Your £5 stake will be paid out at odds of 10/1, meaning you'll receive £50 in winnings and your £5 stake, providing a total return of £55.
Each Way Bet: The each way fraction of 1/5 means this aspect of the bet will pay out at 2/1. Your £5 stake will therefore give you £10 in winnings and your stake, providing a total return of £15.
Using this example of a winning horse, you would see a total return of £70, £60 in winnings and £10 stake returned.
If the horse you backed was to finish second or only place, you would receive a total return of £15, as the to win aspect would lose.
Of course, if the horse didn't place, your bet would be a losing one.
Which Bookmakers Offer Each Way?
Any
bookmaker offering horse racing betting
will provide punters with the option of betting each way.
It's one of the most common markets around and whether an established bookie or up-and-coming one, each way will be available.
For all the
most tried and trusted bookmakers
around currently, head to our
bookmakers page
where you'll find full reviews and instructions on how to sign up and start betting!
T&Cs apply. 18+. Gamble responsibly.
Each Way Betting FAQs
How much does an each way bet pay?
On your betslip you can quickly see the each-way terms just below your selection. You should see something like "E/W Terms: 1/5 Odds, 1-2-3-4 Places". In this particular case, the bookie will pay a fifth of the odds and the place aspect of the bet will cover 1st, 2nd, 3rd and 4th places. Anyway, every race has different terms, based on the number of runners. Plus, top UK bookmakers are often enhancing this terms and odds through specific betting promotions and free bets.


Is each-way profitable in horse racing betting?
Betting each way on horses gives us an advantage because horse racing betting sites don't set the place odds according to probability. Sometimes, the place aspect offers higher odds than the real probability of the event happening. In that case, that bet is called a value bet. Of course, you always need to make winning predictions, and our horse racing betting tips are here for it!


How can I use Each Way for arbitrage betting?
By having the place odds being a constant fraction of the win odds as opposed to being a separate market allows for arbitrage opportunities. This is very common when a race has a heavy favorite. His short price pushes other runners' win odds to be very high, forcing the bookies to pay higher odds for the places.


How much should I bet on Each Way betting?
Staking size can make all the difference between being successful or losing money. Bankroll management systems will help you to increase the chance to be profitful in a long-term period. Read our Kelly Criterion strategy to learn more.


SHARE IT WITH YOUR FRIENDS
Let your friends know about this article! Share it on your favourite social media!