Cash Or Crash Live: How To Play, Bonuses & Strategies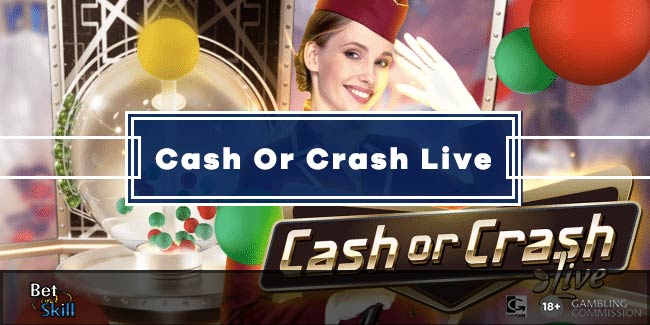 Cash or Crash by Evolution Gaming is a unique Live Casino Game Show in which players take off on an augmented reality blimp ride and aim to soar high over a metropolis and with the possibility to win up to 50,000x. It is not just a strategy game, but it is a skill-based game and at that it is the most generous game players have ever seen online. Let's take a look at our Cash or Crash Live game review, how to play and how to win, plus strategies and tricks!
What is Cash or Crash Live game by Evolution Gaming
Cash or Crash Live is a brand new live casino game powered by the leading company Evolution Gaming. It is an immersive journey and roller coaster of fun and emotion as the game is steadily paced due to the betting time timers.
The object of the game is to climb to the top of a prize ladder or cash out before crashing out.
A single ball is drawn and if it isn't red then the player is offered money, which they may take and cash out, take half and keep going, or continue and keep going for bigger prizes, which go all the way up to 50,000x.
Cash or Crash comes with a huge 99.59% payout. It is a high variance game, meaning there are lots of small wins and the occasional massive win.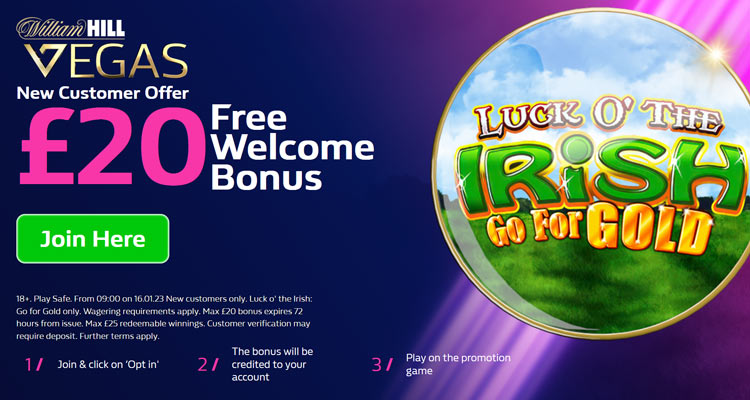 How to Play Cash Or Crash Live
The Cash Or Crash game show mechanic is handled using a ball drawing machine, similar to Crazy Time. In this game, at the center of the blimp stands a cage with 28 balls. The machine can produce a green ball, red ball or golden ball.
Each color has its own property that affects the round played.
A round begins with a 20-second betting stage with which to place a single bet. There is no complicated betting involved. You only need to decide how much you want to wager.
An unlimited number of players play at the same time. Everyone's playing choices are not affected by anyone else's decision.
Each round is played on a ladder consisting of 20 steps. Each step up the ladder you take increases the potential cash prize.


What happens when a Green Ball is drawn
In order to climb the ladder, you need a green ball to appear. Each green ball can only take you up by one step up the ladder.
Each time a green ball is drawn, the player climbs a step on the ladder and will be given three choices:
CONTINUE
Continue playing the game and play with 100% of your current winnings.
TAKE HALF
Cash-out 50% of your current winnings and continue playing the game round with the remaining 50%
TAKE ALL
Take All (Cash out all) of your winnings and end your participation in this game round. You no longer take part in the game until the next game round begins.
What happens when a Gold Ball is drawn
When a gold ball is drawn, you can use it as a shield to protect yourself against crashing if a red ball is drawn afterwards, and it also can increase the payouts on the ladder.
What happens when a Red Ball is drawn
When a red ball is drawn, you crash, lose any stake and winnings not yet collected and the game ends.
Hence, there are three ways to end a round:
The top of the ladder has been reached
You have selected the TAKE ALL option
A Red Ball has been draw and you have no shield
How to win
Cash or Crash Live is a simple game involving 19 Green Balls, 8 Red Balls and one Gold Ball in a Tumbler. With 20 balls advancing players and just 8 red balls, players will have the chance to cash out with a profit 71% of the time on average.
Wins are based on cashing out winnings which increase with each green ball drawn or crashing out and losing upon the draw of a red ball.
Making it to the top of the 20 step ladder will enable players to win up to 18,000x. Making it to the top of the ladder with a Golden ball will enable players to win up to 50,000x!
Can I "Take Half" of the winnings more than one occasion in a single round of Cash or Crash Live?
This is definetely one of the most frequently asked questions and the answer is ... Yes, you can. There is no limit to how many times you can choose the "Take Half" option and secure some profits while leaving the other half in play.


How does the Gold Ball work?
Each round features a Golden Ball that works the same as a green ball to increase the prize ladder by one step upon being drawn.
The gold ball also provides a shield against the next red ball (one life is awarded).
With an active shield, the tumbler will continue to draw balls until a red ball is drawn and the shield is removed.
The option to Take Half, Continue or Take All will appear upon removal of the shield before the next draw. Reach the top of the ladder with the shield intact to win the top prize of 50,000x your stake.
Where To Play Cash Or Crash Live?
Many of the best online casinos across the UK offer Cash or Crash Live, with Evolution Gaming one of the most trusted games providers in the business.

The likes of BetVictor, Paddy Power and William Hill offers the game to UK Players, but we have found many new casino sites where you can play live Cash or Crash.

For all the best online casinos, alongside the best bonuses and promotions available, head to our Casino page and start playing Cash Or Crash Live today!


Payout Table
Wanna know how much will you win every time you climb the ladder? Take a look atthe paytable ladder below...
Paytable
Level
Payout Before
Shield is Broken
Payout After
Shield Is Broken
20
18,000x
50,000x
19
6,800x
11,000x
18
2,900x
4,000x
17
1,200x
1.500x
16
550x
760x
15
310x
360x
14
160x
175x
13
95x
105x
12
54x
62x
11
33x
36x
10
21.5x
24x
9
15x
16x
8
10x
10.5x
7
7.1x
8x
6
5x
5.6x
5
3.6x
4x
4
2.7x
3.1x
3
2x
2.2x
2
1.6x
1.7x
1
1.2x
1.2x
Cash or Crash RTP (Return To Player)
This game comes with a varying RTP of between 94.51% to 99.59% based on the number and type of balls in the tumbler. It's a very high RTP, putting it in the realms of Blackjack - the casino game that give the highest return to player.
In Game Stats
Players can a have a look at game statistics every moment. Stats for the previous Cash or Crash live rounds are displayed on the screen.
A green circle with a number in it displays the level number reached in that round
A red circle with aa Cross X indicates that the first ball drawn in that rond was a Red Ball, meaning that every player lost and the casino took all
A golden shield with a number in it indicates that the Gold Ball was draw in that round and the level reached on the prize ladder.


Cash or Cash Live Strategies
The high RTP of 99.59% suggests that there is an optimal way to play Cash or Crash Live.
The best strategy to adopt is largely based on your style of play. If you are a cautious player, you may enjoy the pace of small wins. If you are a high-flyer you will get a thrill from throwing caution to the wind for a chance of land a massive payout.
Secure a Profit Strategy
Cash out as soon as a green ball has been draw. You will get a 1.2x return. It could be boring but probably it is the strategy to reach the maximum return to player ratio.
Take Half Winnings Strategy
Take half of your winnings every time a green ball is drawn. You need to green balls to break even. Hence, you earn a profit every time there is a streak of 3 or more positive outcomes (green or gold). You lose only when the first ball draw is red.
Alternate Take Half Strategy
This is a variation of the above strategy. Alternate "Continue" and "Take half" for a chance to reach the higher positions of the ladder with a larger bankroll.
The Mathematical Strategy
You may have noticed to small blimps showing the precentage chance of Green and Red Balls every time a new ball is drawn. So.. trust the math, choose "Continue" every time the Green percentage is higher than the Red, otherwise choose "Take Half"
Evolution Gaming Recommended Strategy
Evolution suggested this 'untested' strategy on their official site: "Continue taking balls up until level 9 and then stop. If you get a Golden Ball, continue until a red ball is drawn. When a red ball is drawn after a gold ball, only continue if you are on Level 1,3,4,5,6,8,11,12,14,15 and stop at the round after."
SHARE IT WITH YOUR FRIENDS
Let your friends know about this article! Share it on your favourite social media!