How To Do A Placepot Bet: How It Works & How To Win
The Placepot is one of the most recognizable pool bet and is now a huge popular bet among racing fans in the UK. You have to pick a horse to place in each of the first six races of a particular meeting to see a return. Returns can ve quite high even with small stakes. Let's take a look on how to play a Placepot bet, how to win and what are the bookies that are currently offering this pool bet.
Top 3 Betting Sites Where To Play a Placepot
We will complete our list of recommended bookmakers that offer Placepot betting later in this guide..
Tote Placepot Explained: How does a Placepot work?
A Placepot bet consists of choosing horses that "place" in the first six races at a race meeting (generally UK, Irish and major international meetings). It's a simple bet, that doesn't require a horse to win, just finish within the stipulated places of a race. How many places are on offer depends on how many runners are in that race.
How much does a Tote Placepot cost?
It is very simple to calculate what your placepot will cost, even if you select more than one horse in one or more races.
Eg: you choose 1 horse in the first three races and 2 horses in each of the following ones, and your stake is £1 per line.
The number of lines are: 1 x 1 x 1 x 2 x 2 x 2 = 8 lines
The cost is £1 (stake) x 8 (lines) = £8.
As you can see, there no need of any placepot calculator.
The minimum stake per line and overall stake has been recently reduced from 5p/£1 to 1p/50p.
This means that placepot bet slips with a big number of lines are now
How To Win A Placepot
To win the Tote Placepot you need to pick at least one horse to place in the first six races at any UK, Irish or selected international meeting.
A total of three places are paid if there are eight or more runners. If the race has less than 7 runner, your horse must win or finish runner up.
If a race has four or fewer runners then your horse must win.
Still wondering how many horses are considered 'placed' in a particular race? Here's a recap of the placepot rules:
2 - 4 runners = 1st

5 - 7 runners = 1st & 2nd

8 - 15 runners = 1st, 2nd & 3rd

Non-handicap of 16 or more runners = 1st, 2nd & 3rd

Handicap of 16 or more runners = 1st, 2nd, 3rd & 4th
Which Bookmakers Do Placepots Today?
The placepot is a pool bet, controlled by the Tote placepot in the UK or Tote placepot Ireland in Ireland. Anyway, many of the top UK online betting sites are connected to the Tote Placepot in order to offer these popular pool bets to their customers.
While this is good news for punters, choosing the right bookmaker for placepot bets isn't as easy as it seems.
We have already mentioned the top 3 betting sites where to do a placepot. Below, we complete our Top 10 ranking by listing the other recommended bookies, including a brief description of their sign up offer and special features.
How to Place a Placepot bet
Playing a Placepot online is easy like 1-2-3! Just follow these simple steps:
Select your favourite bookmaker among the betting sites we have recommended above


Open a new account with your favourite bookie and go to the horse racing section


Pick your bet type, in this case, TotePlacepot


Then pick the race card you want to bet on


Pick one or more horses (to place) for each of the first six races.


Choose your stake, and place the bet and hope you will among the punters that will receive a winning dividend!
How is the Tote Placepot prize pool calculated and shared?
If your Placepot is successful you will win a Placepot dividend. The dividends fluctuate depending on the number of winning shares.
If favourites or fancied runners are placed in every race of the Placepot the payout is likely to be low as more tickets will be sharing the pool.
If many favourites don't make the frame, the dividends can be huge.
One of the most successful placepot wins in recent years was at the Cheltenham Festival in 2019, when a player picked up a win of £182,567.80, having staked just £2.
Placepot Dividends: How They Work
The amount you can win is not fixed. It depends on the size of the "pool" and how many people have placed a Placepot bet.
Wondering how the placepot winnings are calculated? Let's make an example...
Say there is £500,000 in the placepot after taxes, and 1250 winning tickets.
The payout will be 500,000/1250=£400
Placepot results show how much a winner gets in return for a winning bet of £1. How much you win depends on how many of your lines were correct, and how much you staked per line.
Tips for Playing the Tote Placepot
A placepot can be a great way to enjoy horse racing and make a good profit. Novice punters will often fall in the trap to put too many or create multiple lines where there is no need to do it.
Below you will find our main Toteplace tips and recommendations.
Look for consistency
A horse with form figures of 324232 might make limited appeal as a win bet with a bookie, but to a placepot, they are precisely the horses to look for. Don't you know how to read the horse racing form? Check out our guide!
Reduce the number of lines
In cases where there is a clear favourite to win, or at least place, opt for a single pick. Remember that extra picks mean extra chances to win, but it increases the cost of the ticket. Make multiple selections on races where picking a placed horse is harder.
Identify vulnerable favourites and dark horses
Look closely at the vulnerable favourites and determine their odds of placing based on statistical information available pre-race. Avoid vulnerable favourites, or combine them with strong underdogs. This will increase your prize pot if you win.
Placepot Predictions Every Day By BetAndskill
Our expert provide researched horse racing tips on all UK and Irish meetings (and also US racing and South African racing), every day!
You can use our tipsters' recommended bets to get your Placepot horses on each meeting, and we can guarantee that we average many straight winning lines every week!
You can win hundreds of pounds even by risking the minimum stake.
Eg:
Other Popular Pool Bets
If you like betting on the placepot, you might also enjoy other race-by-race pool bets.
We have already mentioned the Quadpot, very similar to the placepot but played on four races instead of six. You just have to pick a placed horse in the 3rd, 4th, 5th and 6th race in any meeting.
Another popular bet is the Jackpot. This bet is available on one meeting every day, except Saturday. Punters must pick a horse in the first six races, and if they all win, they win a share of the pool. Since this is extremely hard to win, rollovers are very frequent and the paymounts are massive.
The Scoop 6 replaces the Jackpot on Saturdays (and in occasion of big meetings such as the Cheltenham Festival, Royal Ascot and Glorious Goodwood. We do love this bet and regularly provide Scoop 6 tips every week.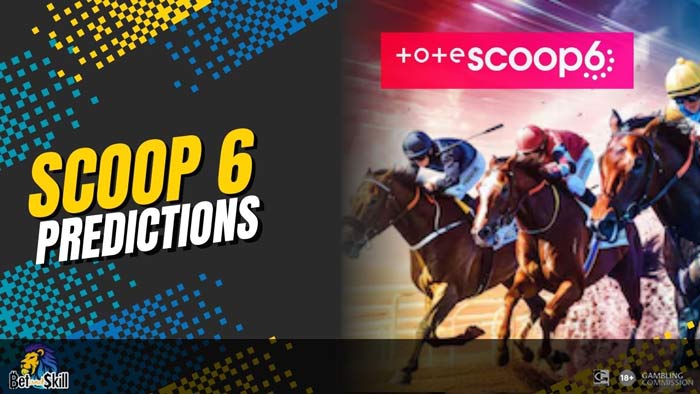 Placepot Betting FAQS
How Many Lines Should You Bet?
There isn't a maximum number of lines you can have on the same ticket.
Some punters will try just a single line, selecting just one horse in each of the six races. This type of bet is called Straight Line.
The majority of the punters prefer to make multiple selections in the more competitive races to give themselves a better chance of winning.
Please keep in mind that, even though more selections means more chances to win, each extra selection increases your total lines exponentially.
Why Is the Tote Placepot a Good Bet?
For many horse racing punters, the Tote Placepot is the first bet of the day. If you're looking to enjoy a day of racing bets (or in a betting shop or on your sofa at home), this great bet can keep you entertained all afternoon.
However, you can of course get eliminated in the very first leg, which is irritating to say the least.
A Placepot is a means of winning a large pot of cash for a small outlay, more or less like football accumulators or bet builders.
What If My Placepot Loses At The First Leg?
If you do get knocked out on the first race, or the second, you can try and turn things around by playing the Quadpot.
The Quadpot has the same conditions, and rules as the Placepot, and it is not a bet you have to consider only if you get out early on your Placepot bet.
The Quadpot is always the 3rd, 4th, 5th, and 6th races at every meeting, hence the last 4 legs in your Placepot.
What happens if one of my Tote Placepot picks is a non-runner?
If one of your selected horses is a non-runner, your placepot betslip will not automatically be voided. Instead, it will automatically switch to the SP favourite (the horse who has the shortest official Starting Price). Should there be joint or co-favourites, the favourite with the lowest racecard number will be selected.
This rule does not apply to horses who refuse to leave the stalls as they are considered to have come under starter's orders and therefore will be settled as losers.
You should also note that the Tote Placepot non-runner rule applies even if you are unlucky enough to have multiple non-runners. Each of those selections will go to the SP favourite or the co-favourite with the lowest starting number.
Which events have the largest Placepot pools?
Big meetings of course attract more bets and as a result the Placepot pool generally increases substantially.
As a results, eventa such as the Cheltenham Festival, The Grand National, Royal Ascot, the 1000 & 2000 Guineas, the Derby, the King George VI on Boxing day, etc... usually have the largest placepot pools.
Does 4th place count in Placepot?
It counts only in Handicap races of 16 or more runners.
Are Placepots profitable?
Yes, they are as long as you don't bet on all the favorites. Successful lines that doesn't include 2 or more starting favs can easily pay more than £1,000 while the average payout for £1 winning lines is around £400.
Can I place a placepot with bet365?
Yes, you can. The Tote Placepot is available at all UK and Irish race meetings and selected International events at bet365, as well as on many other high-street bookies, both in shop and online.
Not a Bet365 customer?
Open a new account here
, use our
Bet365 bonus code
BAS365
and bet online with a fantastic sign-up offer (a.k.a
free bets
)!
Should You Join a Syndicate?
Pooling your money with friends and putting in a joint bet can significantly increase your chance of getting winning bets with a small stake. You'll have to split your winnings, but it's really worth it.
How is the Tote Placepot prize pool calculated and shared?
The prize pool is made up of all stakes put together. The Tote takeout 27%, with the remaining 73% shared out to winning bets pro rata'd in line with stakes.
How To calculate the total bet of a Placepot
Let's say you have picked two selections per race on a six-race card. To work out your total stake, you simply multiply the number of selections in each race together, and then multiply the result by your stake per line:
2 x 2 x 2 x 2 x 2 x 2 = 64.
If you are wagering the stake of £0.10, that would mean your total stake for your complete bet would be: 64 x €0.10 = £6.40.
SHARE IT WITH YOUR FRIENDS
Let your friends know about this article! Share it on your favourite social media!