The Best Mobile Poker Apps - All You Need To Know
Poker is one of the most popular games in online casino and it's really no wonder. It's a game that dates back generations and stands up to this day as one full of tension, skill and big winnings too!
We're huge fans of
poker
here at Bet & Skill, and in particular the ability to play via your mobile device.
There are tons of
mobile casinos
and
mobile poker apps
available to enjoy these days and this page showcases the very, very best.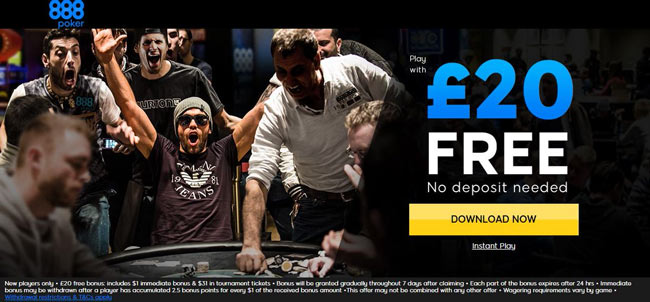 The Best Mobile Poker Apps
If you're looking for a poker app to enjoy playing at, then you have certainly come to the right place.
We are always on the hunt for the top brands offering apps and have analysed dozens upon dozens. Below you'll find those that stand up as the finest around and all you need to do is download the app, sign-up and start playing…
What Are Mobile Poker Apps
If you're new to playing online poker or casino online, then do not worry. Poker apps are easy to understand and ultimately operate in the same way as playing via your desktop poker provider.
Mobile poker apps are similar to any other app you have downloaded to your iOS or Android device and allow you to play poker in the same manner as other gaming apps available.
They are ultimately a quick way to play online poker anytime, anywhere.
How To Use Mobile Poker Apps
Poker apps are easy to use and you won't find them too dissimilar to playing poker online. It's the same game condensed into mobile form, with players required to tap and drag rather than click.
To play poker using a mobile app, simply take the following steps…
Visit your app store and download the poker app you wish to play.
Open the app and either sign-in or sign-up to the app.
Make a deposit and select the poker room in which you wish to play.
Start playing!
It really is that easy. Most online poker apps will have a range of poker rooms and variations which can be played, particularly the likes of
Ladbrokes
and
888poker
which are among the best apps around.
The Benefits of Mobile Poker Apps
Naturally, there are many benefits of using poker apps compared to playing via your desktop device. These include:
On the Move Playing: You can play anytime, anywhere with a mobile poker app, making it perfect for things like commutes, being sat in waiting rooms, or even just say on the sofa of an evening.
No Need for Wi-Fi: Unlike desktop gaming, which requires a Wi-Fi connection, you can play using your 4G connection.
Free Play Available: Like most desktop poker sites, there is also free play available to enjoy.
Mobile Exclusive Bonuses: You may frequently come across bonuses and promotions that are exclusive to a mobile poker app.
While it's quicker and easier to play poker using a mobile app, often you may play with less concentration as you may have other things going on around you not have the same conditions to concentrate as with desktop. Therefore, it is important to understand this and manage your bankroll effectively to ensure any distractions aren't going to cost you.
Mobile Poker Free Bets & Offers
All the top poker apps will have sign-up offers and welcome bonuses available to you.
This ranges from 100% match bonuses to cash back offers and more. You'll find all the top offers currently available to enjoy and play poker with on our
Poker Page
.
SHARE IT WITH YOUR FRIENDS
Let your friends know about this article! Share it on your favourite social media!