Are betting shops open today
? We are sure you are wondering this. As part of the nationwide lockdown, all the betting shops in UK and Ireland are closed at the moment. We will use this very page to keep you updated about when and where betting shops will re-open.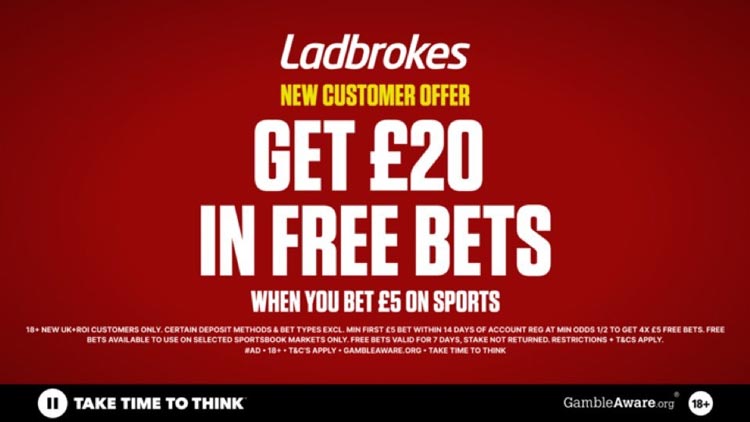 Are betting shops open in UK today?
Unfortunately,
all betting shops are CLOSED today
. Anyway,
betting shops are set to reopen from 15 June
, after further plans to ease COVID-19 lockdown measures have been announced by the
UK Prime Minister
.
The industry had been expected to reopen on 4 July but Boris Johnson announced the reopening of non-essential retail businesses, including betting shops.
We suggest you to bookmark this page. We will be the first online website to know when all the betting shops around the country - such as Ladbrokes, William Hill, Betfred, Paddy Power and Coral - will be given the green light to re-open the doors.
Businesses which will restart operations must complete risk assessment but also consult with the relevant industry trade unions to ensure safety operations. These will include sanitizing, social distancing and disinfection of high-traffic areas and touch points.
With
Royal Ascot starting as of June 16
, the UK operators would find such relaxation of measures quite beneficial.
The reopening of betting shops from mid-June only applies to England, with Northern Ireland, Wales and Scotland providing their own lockdown easing measures.
If you don't feel comfortable in a betting shop, please remember that online betting never stops.
You can place your bets online with your favourite high-street bookmakers. Find below a selection of
free bets
you shouldn't miss!
Which sports have been cancelled due to coronavirus?
Almost all the sporting event have been postponed or called off at this date.
Horse racing
meetings, the weekend-to-weekend routine of the football season and the big annual or one-off events like the
Grand National, Wimbledon, the Olympic Games, the Masters golf
and
Euro 2020
have all been scratched in less than a fortnight.
The Grand National in April, the biggest horseracing event in the UK and one of the biggest betting days of the year, has been cancelled and replaced by the
Virtual Grand National
with bookmakers donating all profits - around £2.5 million - to
NHS
.
Anyway, sports is slowly resuming all around the world.
German Bundesliga
already resumed on mid May while
Premier League
,
Serie A
,
La Liga
and many other football competitions are set to restart on June.
NBA
is set to resume on late July, while
NFL
will regularly start the season later this year.
Which shops are currently open?
Shops that are exempt from the Government's ban are food retailers, pharmacies, post offices, banks, newsagents, hardware stores, corner shops, petrol stations, shops in hospital, laundrettes and pet shops.
Horse Racing Has Resumed On June 1st
Newcastle
Racecourse has hosted the first horse racing event in the UK on Monday 1st June - a jam-packed 10-race card. It has been the
first sport to make a return anywhere in the UK
.
The fantastic week of racing will continue the
Coronation Cup
at
Newmarket
followed by
2000 and 1000 Guineas
on Saturday and Sunday respectively.
Meanwhile, Irish horse racing is set to resume behind closed doors at
Naas
on 8 June after a two-and-a-half-month absence. For the first 3 weeks, racing will be restricted to 9 courses which are more centrally located to minimise travel distances.
Betting shops are closed. Can I bet online?
Gambling operators are inviting customers to
play online casino
and poker games, while betting is almost completely stopped due to the postponement of nearly all major sporting competitions.
eSports is another attractive option for punters. It is competitive video gaming which can be live-streamed for in-play betting. The
FIFA 20 Ultimate Quaran-Team tournament
has been launched via a tweet on Leyton Orient's Twitter account with the aim of raising £50,000 for charity. The tournament has generated a lively betting market with
top online bookmakers
taking bets on each game.
Virtual horse racing
, a product that had been created when the outbreak of foot-and-mouth disease in the UK caused horseracing to be cancelled for weeks, is also proving popular.
Betting Shops Opening Hours - FAQs
Betting Shops are closed, where can I put my bets on?
Choose one of our recommended UK betting sites, register a new betting account and place your bets online! If you don't have an account yet, sign up for one, it's quick and easy and you'll be back to betting in no time with fantastic welcome free bets.


Are betting shops open the same hours?
Every betting company has a different opening time and bookies don't have standard opening times across all its stores. Betting shops opening times have been affected by the restriction on FOBT betting stakes. Here, you can learn how to play FOBTs online with no restrictions.


Are betting shops open this weekend?
The weekend closing hours may be different for betting shops than other days in the week. The general rule is that high street bookies are open over the weekend but there could be exceptions during festive weekends. Anyway, wherever you are, you're likely to find a betting shop nearby.


What time do the betting shops open today?
Bookies are usually open from 9 am in the morning to around 10 pm at night, every day except Sunday. Bookmakers shop opening times in smaller towns could be shorter. Anyway, online bookies and horse racing betting sites are open 24/7, so you can go online and have a punt whenever you like. If oyu are looking for today's football tips, we got you covered!


Are betting shops open on bank holidays?
While many businesses seems to shut down on bank holidays, high stret bookies stay open as general rule. Anyway, it is best to check with the individual store as their opening hours may be reduced. If you find your bookie closed, no panic. you can bet 24/7 through your computer, tablet or mobile. We suggest to visit our best betting apps and new betting sites resources.


Are betting shops closed on weekends?
Luckily, most of high street bookmakers are open for business over the weekend. Opening times could be reduced on festive weekends such as Easter Weekend, Christmas Day and Boxing Day when they come on Saturday and Sunday. On normal weekends, opening hours are generally from 8am to 10pm. We provide you with weekend's football tips and horse racing predictions, so you'll have greater chance to bash the bookie this weekend.


SHARE IT WITH YOUR FRIENDS
Let your friends know about this article! Share it on your favourite social media!
Related posts
Please tell us what you think about
"Are Betting Shops Open Today? When Will They Re-Open? "