2018 World Cup: Are These The Best World Cup Ads Ever?
The battle of the brands is well underway ahead of Russia 2018. It's always the same in the build up, Adidas and Nike playing out to be the number one of the summer. Both sports companies sponsor one of the two
favourites to win the World Cup
, with the two brands also providing 22 of the 32 kits to nations playing at the tournament.
Best World Cup Ads Ever
Then of course there's the players. Nike will reportedly have 60% of the tournament when it comes to the boots players will be wearing.
Of course, all that means nothing if nobody buys their products, which requires a serious advertising campaign.
Over the years there have been some truly incredible adverts in the build up to the World Cup. There will be many on your TV screen right now.
But which are the best World Cup ads of all time? We take a look to get us in the mood for Russia 2018…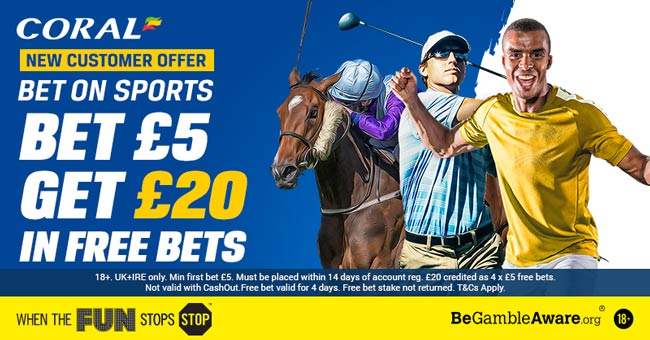 Nike - The Last Game (2014)
The Last Game is all about the risky game versus the safe one, which is still a hotly debated topic in the beautiful one.
Starring all Nike's major athletes, including Cristiano Ronaldo, Zlatan Ibrahimovic, Neymar, Wayne Rooney and Andres Iniesta, as cartoon characters, the advert focuses on the right way to play.
Naturally, they've sided with the expressive way and the animations provide a thrilling ad that captured what football means to Brazil perfectly.
Pepsi - German Beer Hall (2006)
Pepsi's World Cup game is usually strong in order to combat Coca Cola being an official sponsor.
In 2006, the soft drink went full on brauhaus to celebrate the tournament being hosted in Germany.
Starring the world's biggest footballers including David Beckham, Roberto Carlos and Ronaldinho, the ad manages to squeeze in every German stereotype possible in what's a battle for, you guessed it, a stein of Pepsi.
He superstars must take on a team of Germans first though. A team of Germans dressed in lederhosen.
It is jam packed with fun though and follows the same format that have made World Cup adverts great for years.
Nike - The Secret Tournament (2002)
There was a reason kids were running around local parks, finding any nook or cranny to make a pitch out of and shouting, "first goal, wins!"
The Secret Tournament is comfortably one of the best World Cup ads ever, starring dozens of the world's best players.
Directed by Terry Gilliam, it's full of action and humour, as well as skills that are unreal. Of course, when it's starring Ronaldinho, Thierry Henry and Edgar Davids, what do you expect?
It's all set to the music of Elvis Presley. A Little Less Conversation was one of the songs of the summer and really did get you excited for the World Cup.
Adidas - Create The Answer (2018)
While New Order famously sang about creating the space, Adidas are telling us to create the answer this summer in their star studded advert.
An instant classic, the brand have released their campaign before Nike and it is a thing of beauty.
Lionel Messi is front and centre, as one of the players to back in the
Golden Boot odds
, while it also stars the likes of Paul Pogba, Luis Suarez, Dele Alli and cameos from Zinedine Zidane and David Beckham, among a host of stars of the music industry.
It's a statement of intent from the brand in an ad that is slightly reminiscent of Nike's The Secret Tournament, with it revolving around caged football.
Nike - Winner Stays On (2014)
Another Nike ad to celebrate the 2014 World Cup. The advert again focuses on risk being the key message.
This ad centres on a kick around in the park. As you would expect in the park, the kids are pretending to be their favourite players, with first choices being stars such as Wayne Rooney, Neymar and, of course, Cristiano.
Of course, one sensible young player picks to be the Incredible Hulk too.
With the game playing out as a 2-2 draw, the game enters the dying minutes. A penalty is awarded, a situation ideally suited to the Portuguese star. It'll happen this summer, if the Portuguese are faced with any pressure situation in
Group B
, but in this case a young boy takes the ball from Ronaldo and steps up. Risk everything is Nike's motto, and that's emphasised here. He steps up, he scores. And of course, it's all because he's wearing Nike boots.
Nike - Brazil (1998)
Another Nike ad in a list that's dominated by them. But Nike's 1998 advert truly is a classic.
There's reference to it in Nike's new advert, but nothing beats the Brazilians turning an airport into a playground.
With a samba backing track, the likes of Ronaldo and Roberto Carlos run through the airport, showcasing their skills in order to make their flight for France in time.
It was then replicated over every park in the world, kids humming Mas Que Nada as they dribbled balls around bins. 20 years on you still can't help but love this ad.
Carlsberg - The Old Lions (2006)
What England would do to have Bryan Robson in their team today. Or Peter Shilton, Stuart Peace and Bobby Charlton. All managed by the late, great Bobby Robson.
Carlsberg don't do pub teams. That's their motto, but they've certainly put together a decent one in this advert. Released ahead of the 2006 World Cup, the advert is based upon the traditional Sunday pub game. But representing the Dog & Duck were a whole host of Lions.
This summer England have one of the lowest capped sides in history, that day, down a local park, there were 796 caps between them and even with just a couple from that dream team would boost
England's World Cup odds
no end.
The advert was a huge success and it's likely it may get rolled out again this summer. But can the Three Lions conquer on the pitch?
SHARE IT WITH YOUR FRIENDS
Let your friends know about this article! Share it on your favourite social media!